Registration info below. Posted from my friend on myspace: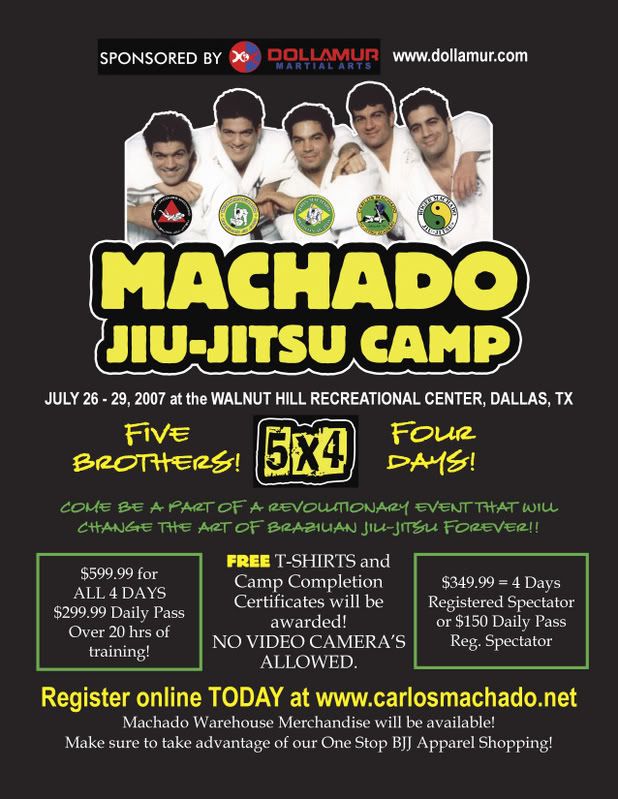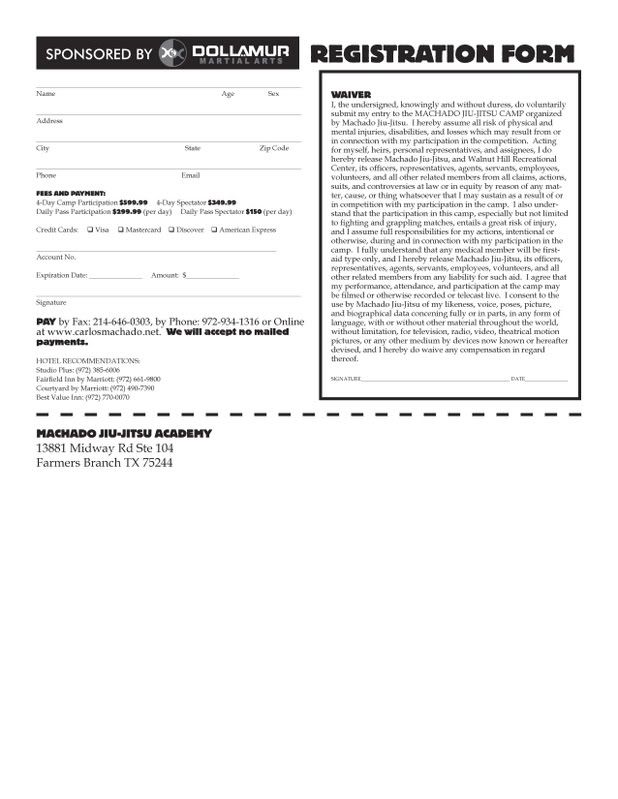 Register At http://www.carlosmachado.net/ (Tournaments & Seminars section)

Or Call 972-934-1316
Are you kidding me? $600 dollars for 4 days of BJJ. I know they are good but this whole BJJ thing is getting way out of hand when people are having to pay that much.
You'd rather pay $75 for 3 hours with one guy than $600 for 4 days with 5 of the best?



Not sure who else they'll have there this year, but last year in San Clemente we had BJ Penn, Eric Paulson, Tony DeSouza, Bob Anderson (Greco), Dan Inosanto, etc. But only 3 of the Machado brothers made it last year.
"Five Brothers, Four Days"
I think my buddies whore girlfriend could probably relate to that!
LMAO @ the whore girlfriend.



Kneeblock, I think that's probably for 2 reasons: 1) We had quite a few people who sat and watched but didn't participate or pay last year and 2) For those who have injuries and cannot actively participate.
hope its not a stupid question, but will there be any No-Gi training sessions?
and also, how do you plan to break up the days in terms of training sessions? AM training - LUNCH break - PM training ?? or differently? thanks.
I'll try to answer this better later this afternoon after I talk to Rigan but...



Last year they had gi and no-gi. We had morning sessions, lunch break and afternoon sessions. I'm trying to remember the actual times, but if I remember correctly, it was pretty early for Rigan (around 9am). They ended around 4.
I just talked to Rigan - there will be Gi and No-Gi.