Saturday I did the typical couple of rounds with the fighters but this time a student took a video of it. Lucky me, he captured a good kick and put it up on the web. If you are interested it is athttp://geocities.com/Colosseum/Arena/7911/nice.htmlI made a link to make it easier :)I am the one kicking...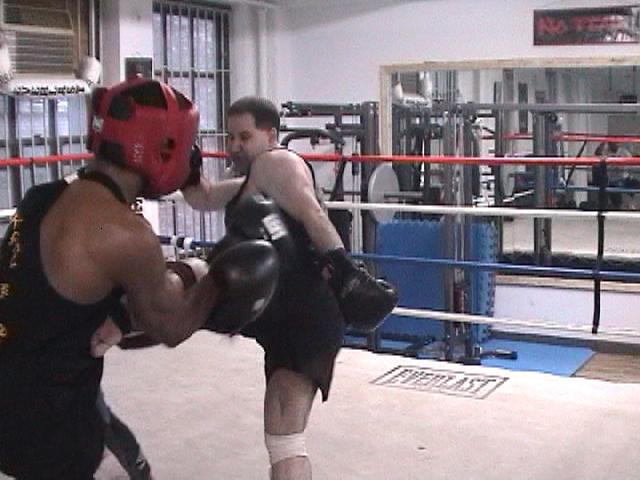 let's see if that works :)
do you mean like this?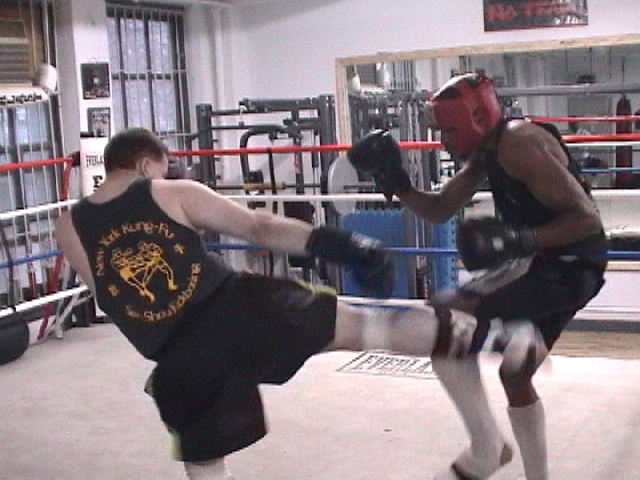 in first photo I think Richard moved back a bit, plus it is my bad leg, and there was a couple of other excuses I have been working on :)
another pic from our sparring practice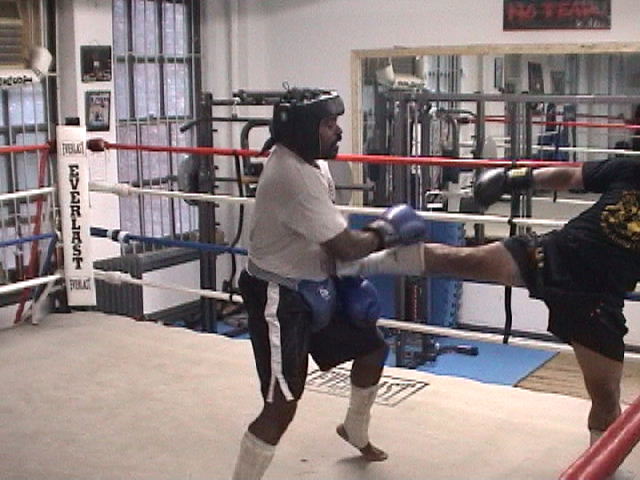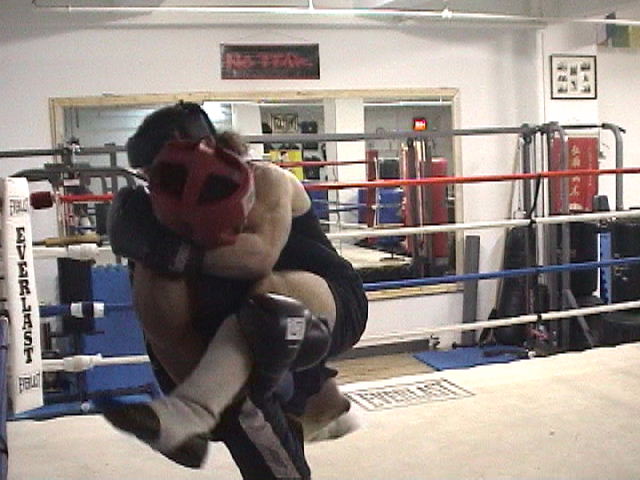 nice pics!

the last one looks like you are pulling him into your gaurd!