Not sure if that are his or her balls
Wood
Hopefully they are hers. I don't want to see a dude's balls on the UG.
speak for yourself motherfucker
They asked her in a interview about doing a video,and she said that they have already done one.
First her pussy drops into her ass & now this.That girl has got problems.
DC ain't got nothing on your Teleprompter game
How dare this thread stop
That white gunk on her leg, lol.
Good spot!!!
Kill yourself for taking the time to cry about this online? Fucking queen. Lmao
She does look like she has a mom tummy. It is like she just gave birth and has that pouch from stretching her abs out during the pregnancy.
The depressing this is she has worked out her entire life and what i posted above isn't the case…
I know milfs who barely work out with tighter stomachs.
She's robbing them simps.
Good for her.
Bitch is co Main event at BKFC in August MVP Vs Platinum Perry.
I think I'm gonna go, I will try and get pics,
The cunt blocked me on IG in 2015 after she said she'd cut her hair, then her opponent at the time (rose) buzzed hers off…
They Paige DM'd me a msg saying how mean I was etc nd how she did infact cut her hair for cancer/charity,. she Only cut 2 inches off tho…
Just like Austin's lil dick…
What weight class is she in bkfc?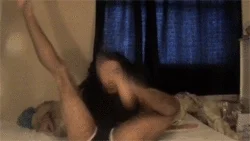 Austin
So she doesnt even do full on nudity? What are people paying for?
She does but drags it out like a bitch
She's milking simps, inch by inch, on her way to the Golden Corral.
Diabolical formerly little lady.
Makes me chuckle.