What happened?
Did you accidentally cross the streams?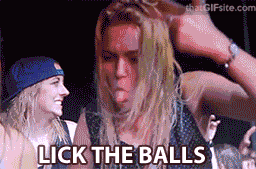 Accidentally? You must not be familiar with dhughes.
How do I know this isn't dhuge harking your account again?!?! Quick electrocute something so I know it's really you
I dont mean crossing swords
Your lifetime membership would have been cashed out rather early!
Yeah you're not fooling me, DHuge. Give us dhughes back, bro!
I AM NOW DHUGE THE WHITE…AND I CUM BACK TO YOU AT THE TURD OF TIDE!