It was a kids show when I was in elementary school.
I loved the way the grapes danced around.
Yeah. Wasn't this the show that would occasionally play episodes of "land of the lost"?
I didn't like banana splits but I loved land of the lost.
fucking loved this show… and land of the lost lol
No Land of the Lost that I can remember.I do remember the cartoons Arabian Knights & The Three Musketeers.
The other show that wasn't a cartoon was Danger Island.
Danger Island had Chongo.
Ut oh,Chongo.
how about H R Puffnstuff?
I watched that show also.
HR Puff in Stuff can't do a little because he can't do enough.
And I vaguely remember seeing a few episodes of The Monkees.
Great job.Far left is Chongo.
Hey Hey with the Monkey's.
Don't remember the Banana Splits, but I did watch the shit out of Monkees reruns on Nickelodeon as a kid
Yeah, I'm an old fart myself. Those were the good old days.
As soon as I read your title I started singing the theme song, LOL. 'One banana, two banana, three banana four, haha.
Oh yeah the Hillbilly Bears!!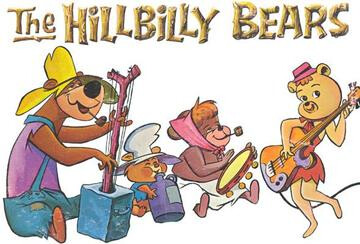 Wow, forgot about this show, You're going back 6 decades or was this the late 60's?