We're holding your money.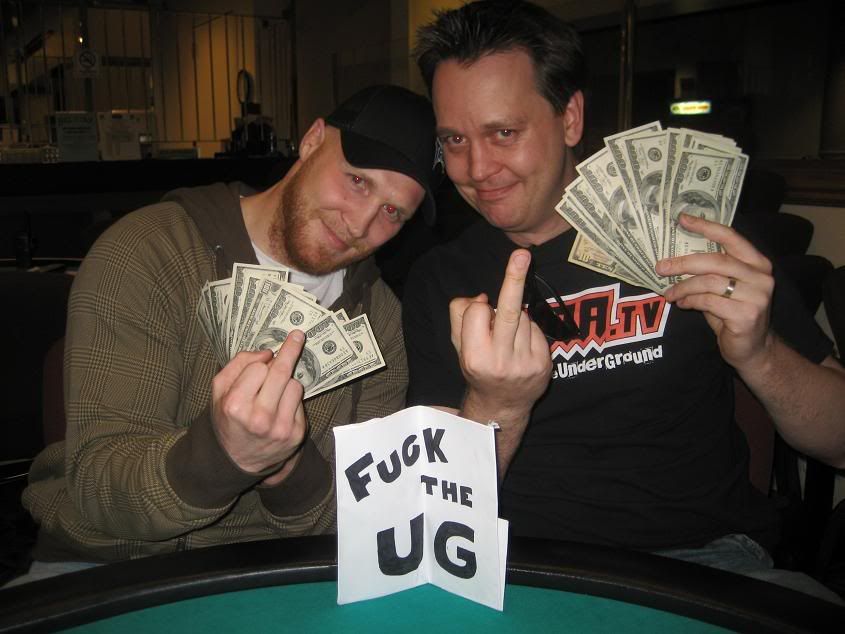 this might be- the greatest thread ever!!!
ps- wrong forum asshole!
:)
I'm wearing an MMA.tv shirt, so we're good. I was as graceful as a card-playing ballerina. Survived a total of 15 all-ins for my tournament life.
lol Steve left early. Someone photoshop that bastard into this picture.
I'm going to go pass out now.