American Top Team Thiago "Pitbull" Alves Vs Marcus Davis Roud 1
Here is an old school fight between American Top Teams Thiago "Pitbull" Alves and Marcus Davis.
This was back in Oct. of '03 in Revere, Ma. Great to see the imporvement these guys have made.
Also, on that card were future UFC fighters Jorge Santiago, Mike Brown, and Lavern Clark.

Hope you guys enjoy the video.

American Top Team
awesome. would be a great rematch with much higher stakes if davis beats swick.

imo alves has the tools to beat gsp...before i get read the riot act...on gsp best day he most likely beats anyone in the world at 170..but thiago has the perfect blend of striking, speed, athleticism, bjj defense and strength to upset st.pierre...and he's getting better.
would be an amazing fight now. I really think Marcus is one of the most improved fighters at 170. Id be pulling for Alves though but it would be a great technical slugfest both guys have great standup and great ko power
Nice fight. Awesome high kicks in rounds 2 and 3 by Thiago.
Cool seeing how much each have improved. I wouldnt mind seeing a rematch in the future.
Thanks for posting!
3t for att!
"This was back in Oct. of '03 in Revere, Ma."

That's awesome considering that I fight there now/have fought there, haha.
Nice. Do you have any videos from the JZ / J-Lau fights in Mass by any chance?
Paul, yes I'll post for you.
Wow. Marcus Davis has put on a lot of muscle mass since those days.
Thank you so much. I've wanted to see this vid and a rematch for some time. Two warriors right there.
that was great night of fights.joe maffei was the promoter.
Awesome! ttt for later. THE BEST local fight I ever remember. My buddy and I were on-site for that. Can't wait to revisit it.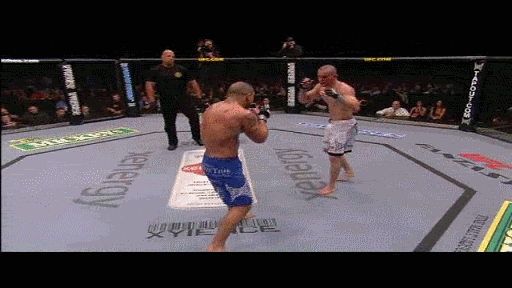 I still don't know how to post gifs.

in the html click the insert/edit image icon and copy the url into the window that pops up.
Alves is a huge 170lber !!!