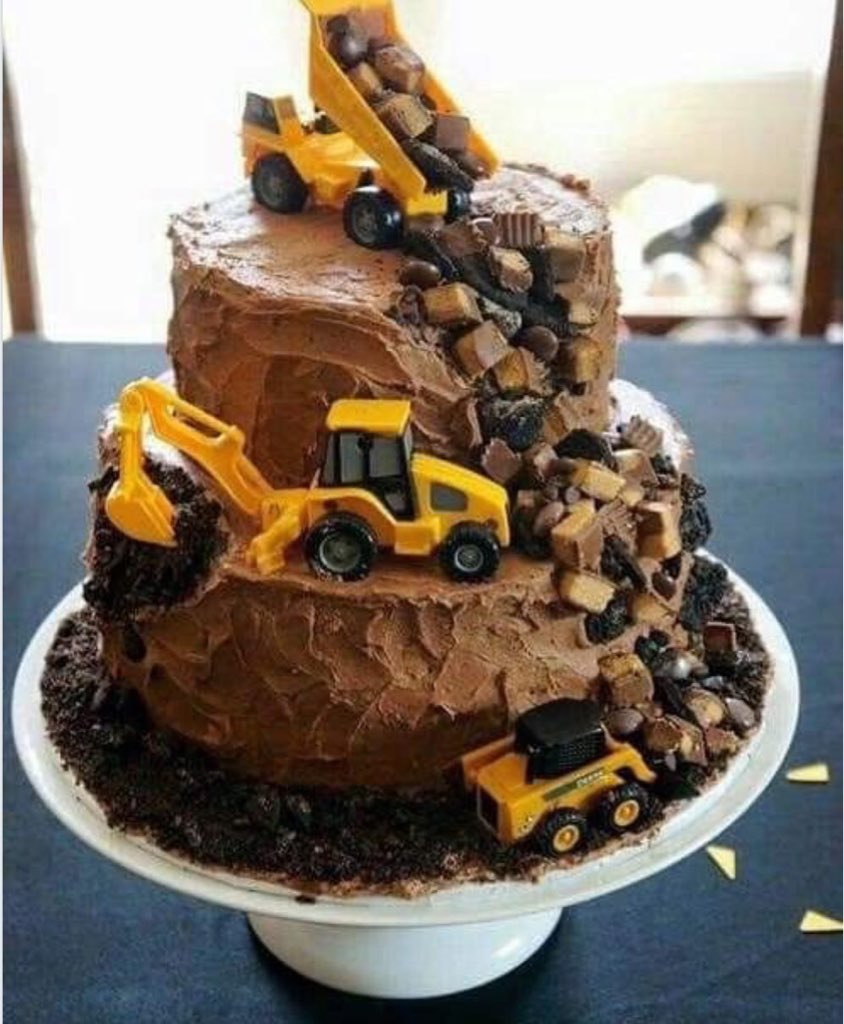 How bad will i fuck this up?
Mail me a slice to the UK.
I don't even like cake but I'd destroy that
My wife is like the cake boss. She did a monster truck  cake for our son this year. Last year it was similar to the one above 
Food network GO app.
They show how to make this exact cake. 
They make it look like anyone can make it
Bake that cake but use constructicons to up the level of awesomeness.  
Whose cake is it and what makes him such a badass?
would eat it all in one sitting, including the toy truck