Almost like judo - once he got that grip, he didn't let go
And getting pistol-whippage as backup wasn't even necessary at that point…
Those rabbit punches with the gun were devastating. How did she walk away from that.
lol too funny, that old Asian guy was using Diabeeteisha as a punching bag! You could tell he probably had years of pent up anger at the tribe, what a sweet release for him!
He did not hold back. Good for him.
Probably felt good to wail into that soft tubby body, like punching a wall of jello.
If it wasn't for the guns I'll bet the spectators would have jumped in
Yup.
Thank god they had one. Or they would probably be laying in a puddle.
LMAO @ the bananas and the fact that her shirt matched them.
Good for them. Should've kept going at her face and laced her up with the barrel.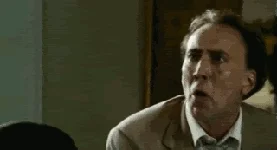 They were saying that in the vid
Bunch of fucking pieces of shit. Good on those store owners
When a black person is winning the fight: "WORLDSTAR"
When a black person is losing the fight: "That's enough. That's enough."
Most black people are racist pos.
LOL at stabbing her in gut with the gun.