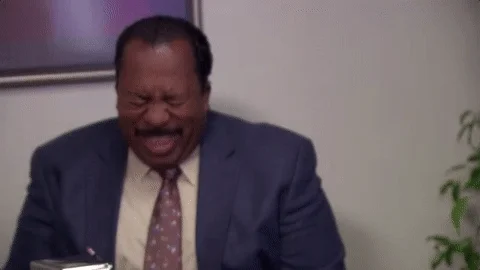 "Fire the prosecutor or your not getting the money"
Its actually true. Go do some research. Biden never had any money before being VP. He was consistently one of the poorest senators throughout his career and lived modestly in comparison with his peers. He was one of the only politicians of his era that got along with both sides.
The quote you are referring to is the perfect example. Biden was in charge of anti corruption and the money he is referring to was dependant on anti corruption measures (firing the prosecutor) but this was used to make him look corrupt despite facts and evidence.
Facts just don't matter anymore – it took one year of memes to erase a 40 year reputation for ethics and womanizing to make him a corrupt pedo
Lol
He is known as one of the most dishonest politicians – AMONG POLITICIANS!
He's not poor…he hooked Hunter up and got paid "indirectly".
He's a piece of shit.
Imagine the dossier was actually research opposition against the Biden's…
I mean we have seen some of the images/videos of hunter with Russian hookers…
Hunters business partners were actually involved in the Rosneft sale with china…
Biden had cash coming from a Russian as well…
Fake news.
TRUMP ORG never owned Trump Soho. The company had a managing and licensing deal, and had to pay a multimillion dollar break-up fee to leave the deal.
What have his brother's and son's careers been for most of their lives.
Dumb or brainwashed?
I suspect that you are largely the former.
SHANGHAI (AP) — The Chinese government granted 18 trademarks to companies linked to President Donald Trump and his daughter Ivanka Trump over the last two months, Chinese public records show, raising concerns about conflicts of interest in the White House.
In October, China's Trademark Office granted provisional approval for 16 trademarks to Ivanka Trump Marks LLC, bringing to 34 the total number of marks China has greenlighted this year, according to the office's online database. The new approvals cover Ivanka-branded fashion gear including sunglasses, handbags, shoes and jewelry, as well as beauty services and voting machines.
Bidens are the most EQUALLY corrupt family ever in politics-----
there I fixed your title OP
Sadly, this is the trend of this country. These people who were put in a position to help Americans are now, worst then ever, are using it to get rich and aren't even pretending anymore. It's both sad des. Everyone in power benefits from shady dealings.
There need to be term limits and zero income from anything outside their government pay. This includes there families. This will not stop everything but maybe slow it
Leave it to the dumbest guy on the OG to bring the dumbest post on the thread.
But you didn't post that.
34 trademarks in one year, but no corruption
You are the dumbest bitch on this forum.
34 trademarks in one year, but no corruption
Tell us how trademark registrations work, genius…
I've been with companies that have filed more than hundred in one year there.
If you know anything about intellectual property theft, you would know that China is the worst and if you don't file, you will be ripped off by counterfeits.
But hey, you cut trees down for a living so, we'll leave it to you to ferret out patent/trademark office 'corruption' (whatever the fck you even mean by that…).
rump literally donated all profits to the us treasury from any foreign official who stayed at the hotel. next