Michael Bisping recently ranked the top five cheaters in the history of the UFC and combat sports. He put Vitor Belfor at the top of the list.
Belfort has been accused of steroid abuse throughout his career and has been caught while drug testing on several occasions. According to Bisping, that is disrespectful from the Brazilian towards the sport of MMA, the fans, his opponents, and even to himself.
'The Count' called Belfort's steroid usage dangerous and stated he had no respect for the former UFC champion whatsoever. Here's what the Englishman said about 'The Phenom' in a recent video uploaded to his YouTube channel:
"Rapsheet, steroid, hypocrisy, and more steroids. This guy is the biggest cheat in the history of combat sports… Listen, we're not putting a ball in the basket, we're not trying to kick a ball into the back of the net, we're trying to knock our opponents unconscious. And if you know you're taking steroids all the time, then I've got no respect for you whatsoever. You're not respecting the sport, you're not respecting yourself, you're not respecting your opponent, you know the buying public."
Other fighters to make this list are Kazuo Takahashi, Mike Kyle, Rousimar Palhares, and Gilbert Yvel.
Belfort made his professional MMA debut back in 1996. His last official fight was at UFC 224 against Lyoto Machida. Belfort possesses a professional MMA record of 26-14 and has been a world champion in various global organizations, including the UFC. The Brazilian fighter is considered one of the pioneers of the sport.
Former UFC middleweight champion Michael Bisping fought Vitor Belfort in the main event of UFC on FX 7: Belfort vs. Bisping in Brazil. The Englishman has previously said that he knew Belfort was on steroids but was still confident heading into the fight.
The result was not what he desired as 'The Phenom' earned a knockout finish in the contest. He landed a head kick on Bisping that permanently damaged one of his opponent's eyes.
Spitsbing.
He faced peak TRT Vitor…that was one scary dude

Vitor with the Jesus mullet
No can defend
Except Jon Jones
I saw Belfort at an airport in Calfornia. I was flying back from Brazil and going through customs into the USA and the customs agent guy asked me what I was doing in Brazil and I said I was learning some jiu jitsu, and then he perked up and asked if I met any UFC fighters, and I pointed over at Belfort who was at another gate and said "Vitor Belfort is right there." and the look in Belfort's eyes was absolute terror, which I suppose is not surprising when someone you don't know is pointing you out to airport security. LOL. I met him later and we had a good laugh about that. He is a nice guy, and very religious.
Bingo, Vitor is very religious. A man of God would never cheat, especially in the most honorable prizefighting promotion in the history of combat sports. That is why I for one regard all the bad press about Vitor, Jones etc… as Fake News.
These are men of God folks, have some respect, heathens.
I still remember Victor Gracie's UFC debut… he was basically clean.
Once USADA arrived…Vitor got destroyed by Weidman, Jacare, Mousasi, Gastelum and Machida.
Didn't make it out of the 1st round with three of them and didn't make it out of the 2nd with the other two.
That Henderson win in 2013 when Vitor was 36 really was his last big and meaningful win in MMA.
Wasn't TRT legal at the time though? I can't even remember anymore
Its personal obviously for Bisping but Vitor is nowhere near the top of the list, he did steroids and thats it, the entire list did steroids AND actually did worse shit, palhares holding on to subs etc, Yvel? Its not even close
It was. This just shows that Bisping is still bitter and couldn't back up his big mouth.
Ok yeah I thought it was
I like Bisping these days but yeah he's just coming off as bitter. Dude needs to move on lol
This is the argument.
Yeah yeah, Vitor did drugs.
Did he crank subs? Bite a motherfucker? Assault a referee?
Bisping sounds like a woman here. Sad.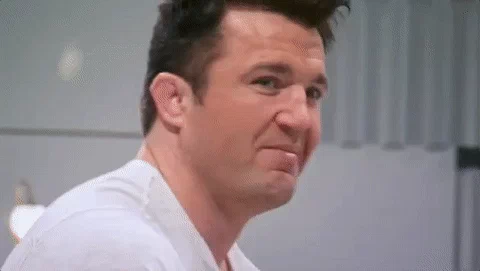 Totally, it sucks he lost his eye but it was a legal kick and roids or not it might have still happened, he said himself he knew he was juiced to the gills and he still choose to fight him.
If you really want to see juiced Vitor look when he was a kid and his first few fights in the 90s lol
Im not a hater on juice because pretty much everyone does it, its almost an even playing field where some guys do more than others, I do think Bisping was one of the few clean guys but it is what it is.
If I remember right Rampage said Bispung was on the Sauce