They're so damn stupid
Pat controls the fuck out of her, she can't do any interviews by herself
Then they're just outright idiotic
Pat and Rose are both awesome.
Is Pat in this whole thing to talk over her and tell her whole story for her?
You think that's his call? Lol he's there for emotional support. Her dog is there too, does that mean the dog controls her?
The 37:00 really had me rolling. I definitely failed the don't laugh test
I know I shouldn't laugh but I couldn't help it.
God damn she was a lil hottie on TUF. Then she shaved her head and opened her mouth, and now she I'd rather bang Ronda Rousey's stinky butt instead.
What did you expect, her name is Thug Rose, I'm going to bet she wasn't sitting with all the volleyball players at lunch.
Cheick Kongo Is her real dad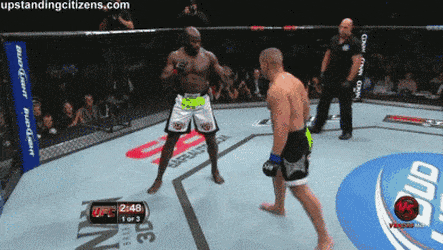 To this day I am shocked that they did not stop that fight after that second knockdown.
Chael should make a video about this thread topic
i cant forgive her for that shit fight, if i never heard of her again i'd be just fine with it
Yeah, because dogs talk over their owners non-stop, take the spotlight, and think they're the stars
Man shut your retarded ass up you goof