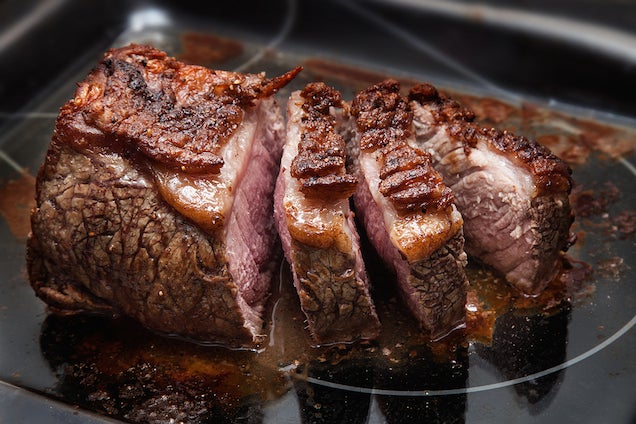 For nearly a month, San Antonio has been plagued by a mysterious string of robberies a BBQ restaurants. Thousands of dollars worth of pork and beef have been stolen from at least three smokehouses, leading some to believe a "brisket bandit" may be on the loose.
About three weeks ago, a burglar hit Two Bros. BBQ Market, stealing $2500 worth of raw meat. Owner Jason Dady told the Austin Chronicle that security camera footage shows a man dressed in all black loading meat from an unlocked cooler into duffel bags, which he then threw over a fence.
"Some food truck or little barbecue place on the road to the oil field probably had a very good day," he said.
One week later, twelve pork butts disappeared from an unlocked outdoor pit at Conger's Smoke Shack. Then, on January 31, someone broke into another BBQ place. About 200 pounds of cooking briskets were stolen from a locked pit inside a fenced-in area at B & B Smokehouse. Based on director of operations Charles Neira's description, the thief appears to be the same person that robbed Two Bros.
"The security footage shows a shadowy figure, all in black, but you never see his face," Neira told the Austin Chronicle. "He seems to know what he's doing; he's not working with a flashlight or anything. We had just bought a new rack on wheels. He loaded the meat on that and just rolled it out."
While police haven't yet named a suspect, the thief's motives are clear. Brisket prices are up a staggering 60%, according Texas Monthly barbecue editor Daniel Vaughn, who recently spoke with NPR. "[W]ithout brisket, it just wouldn't be Texas barbecue at all," he said.