Name your go to site. I'm looking to start buying 9mm bulk. I'm curious what deals are out there. 
In. Could use some 9mm and .223
gun.deals is the aggregator I search with.  Beginning of the year I was paying about 14 to 15 cents a round on brass 9mm now with the covid and riots it's up above 20 cents per round for brass
fenixammo.com  Owned by an OGer.
Fathead D -

fenixammo.com  Owned by an OGer.
Had to buy a few boxes just because. I've been meaning to look into this. 
Masterclass -
You should post this over on the thread about moving to a more rural area.
Thread title is something along the lines of does the pandemic and the riots make you want to move to a more rural area.
Keep em coming. I'm mostly looking for 115gr fmj to plink with on the weekends. Recently picked up a Sig p365 to replace my Glock 19 as my EDC so I'm looking to get as comfortable with the new gun as possible. 
I was at 2 different stores tonight that have removed their ammo and guns.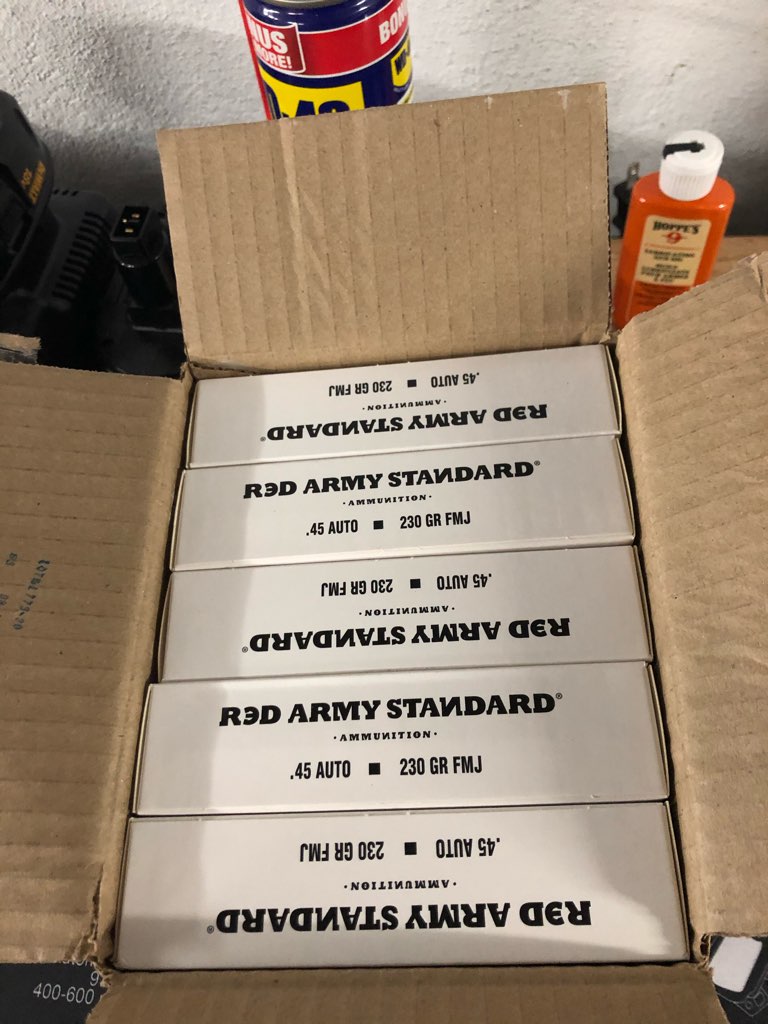 TargetSportsUSA. Free shipping on bulk orders. Just received this today.
Fathead D -

fenixammo.com  Owned by an OGer.
Nice.live in a commie state but maybe in the future
I waited 3 days after I got an email from Target Sports that 556 bulk was in stock. Too late sold out ... again!
When factoring in cost of shipping, I've had the best luck with SGAmmo. There's plenty of sellers out there listing their ammo a few cents a round cheaper, but gauging you on shipping.

I'm not sure if they still do it, but Target Sports used to ship free when you purchase a 1000rd case.

Brownell's always has free shipping deals.
Principal Andy -

Sites like ammoseek.com and wikiarms.com can search for good bulk ammo deals on a daily basis. Stay away from steel cased ammo. 
My AR10 eats steel case like candy. 
 
Probably need to be pickier with 9mm though. 
 
MidwayUSA has the best service, but aren't usually the cheapest. If they have it in stock, it's shipping same day. 
 
Targetsportsusa has good prices and free shipping on bulk, but they're out of everything and my last order took a full month to ship. 
Time to start reloading...
Depending how often you shoot, steel cased makes a lot of sense. It will wear out of barrel quicker, but often the savings on the ammo more than offsets the cost of a new barrel. Now, if you're using one of those $800 super custom carbon fiber barrels or whatever, then by all means use the best match grade ammo you can find. If you've got a relatively cheaper barrel (Ballistic Advantage, Faxon, etc..) then by all means shoot the steel case.