'I'm over here talking about Conor McGregor'
Yes chandler we know…you wont shup up talking about Conor
Why do people think Conor is still a fighter?-!
Nothing I read here makes me think Chandler is "groveling".
Ya, he wants to fight McGregor. Can you blame him?
conner talk usually bugs me from fighters. but chandler should get it. much rather see him end conner than the tferg fight.
What a jerk this chandler guy is. He's in the twilight of an awesome career. Why is he so focused on the biggest payday of his life? He should shut up and fight Arman Tanzaryan for $10,000.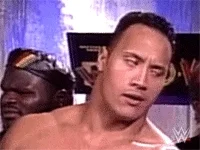 Chandler has earned the right to ask for big fights
Hell Chandler vs Masvidal would be a damn good fight at WW as well, food for thought.
Does Conor have good reason to fight Chandler though? The last thing he needs is another loss and Michael definitely poses a big risk in that area. That said it would definitely be an explosive fight and it's one that Conor can win .
Don J. Shut the fuck up! Seriously. If you accomplished even 1/16 of what Chandler has in his life you'd be lucky. You wouldn't so much as look at him the wrong way in real life so go back to your mothers basement and your video games
It is getting kinda annoying seeing fighter after fighter call out Conor
The guy won't be ready until 6 full months after joining the USDA testing pool. He has yet to jump back in
Chandler is like Cowboy and would let Conor knock him out for cash in a fixed fight at this washed up portion of his career.
Kept company man.
I remember some folks were saying Chandler would never fight in the ufc because of his steroid use. Hmm I wonder if they still think that?
Blah blah blah blah. I like Chandler, used to anyway. But its embarassing how much hes been begging Conor. Conor conor please pick me, pick me.
It Does make sense tho since neither will be champ at 155 anymore and Chandler and conor both have losing records at 155 in the UFC. So guess he is on to something
Honestly this is what Im afraid of
Chandler used his wrestling against Poirier and used it well for 10 minutes, he only needs 2 to completely destroy McGregor
But I have a feeling he keeps it standing for McG or fights stupid like Cowboy did
At least they are doing this crap at 170 right? 155 is absolutely stacked and it would be ridiculous to bring in McGregor plus he wouldnt make weight anyways so what's the point
I know its not a big enough fight for him but Chandler vs Dober would be fireworks.
Whatever, Don J. You're still a queer
He's out there in the real world trying to make fuck you money for his family, and you're here, on the OG, complaining about it. So embarassing. Him, i mean. The fighter. Not you, the guy on the internet.
He's going to take the fucking dive
Chandler is a savvy business man. He should fight for 10K again, just to get some dignity back. Right, OP?