Colby Covington‏Verified account @ColbyCovMMA
More
Looks like the little diva @RdosAnjosMMA left his email open in an Apple Store.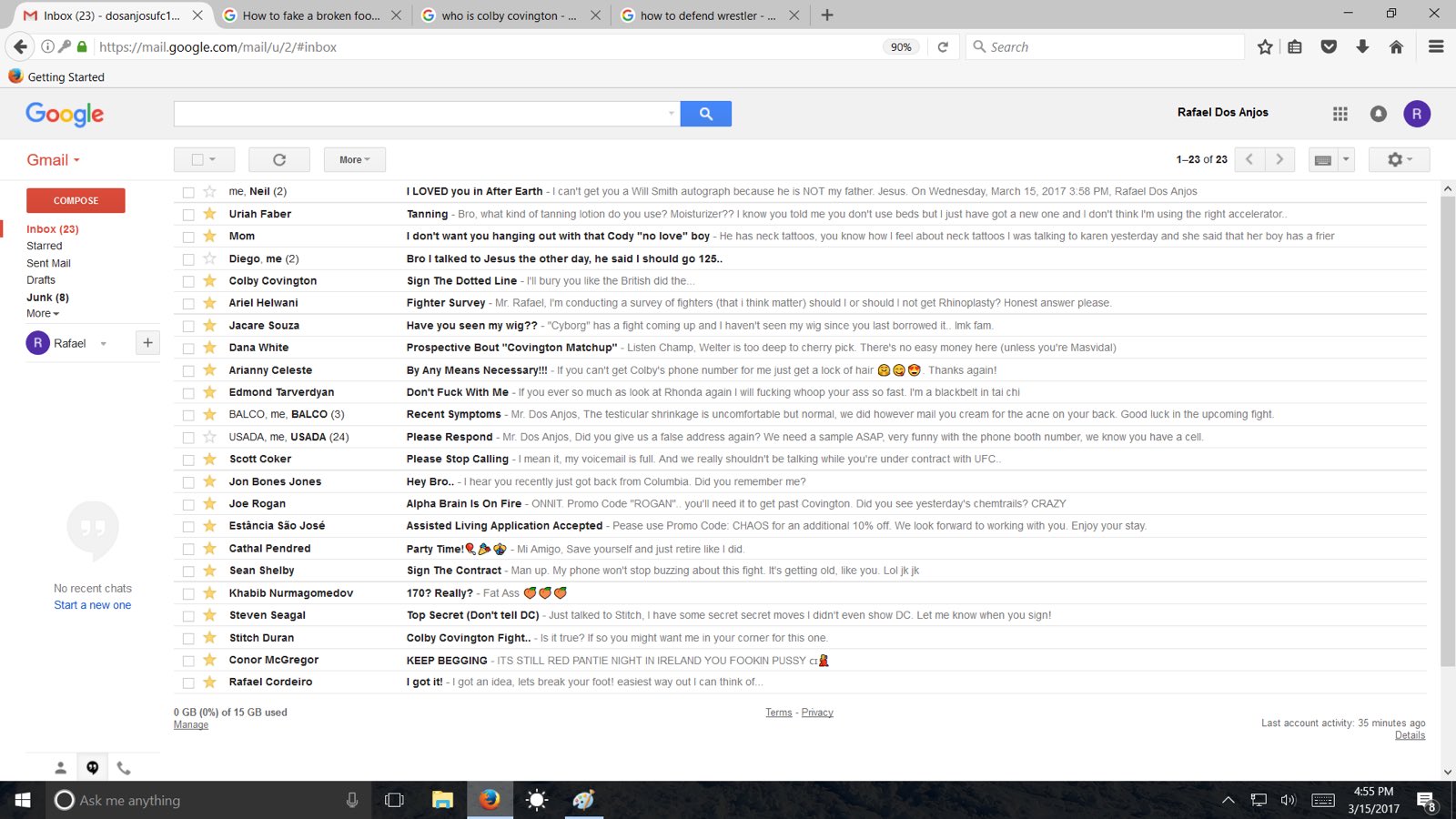 Link to full size lols:

https://pbs.twimg.com/media/C7ARVJXWoAAhCiN.jpg:large
Wow lmao. Thats actually very fucking good
Someone has a lot of free time on their hands.
Media Monster -

carcaju - Colby who?

Welterweight with a decent record. Good on him for making noise, and making it funny.

https://en.wikipedia.org/wiki/Colby_Covington
Ok cool, honestly had never heard of him, which is odd because I usually scan the whole cards a few days before an event, big or small.
Prelim fighter? Any decent fights to watch? Striker/grappler?