A response to what? Rogan commented on his win over cowboy ?
Conor lost his witticism and his talent level years ago.
What is going on in this thread??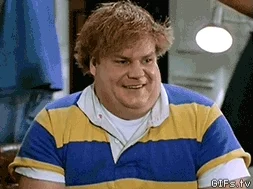 Joe "boondock head" Rogan. lol.
btw Gick just means shit in Ireland
He's talking about Rogan bringing up his cheating against Khabib
5 years later
Khabib took this pink/orange rats soul
It almost sounded like someone impersonating him in the OP lol
He has a mean American accent
Conor McGregor responds to Joe Rogan (funny)
I didn't understand any of that.
Is that actually Conor? Sounds like an imposter lol
Cant believe the shit he says, Khabib took his soul, he is no lion, he is a bitch, its all business daddy please dont hurt me
What an absolute moron. Khabib clowned him the entire fight. It was one of the most lopsided dominating ass beatings I can remember seeing in modern mma. And the cherry on top was how khabib made him bitch out and tap out to a face crank pain based submission. Yea, that was totally the fight of an unscathed lion king!
That's Conor on a bender mix of steroids, HGH, cocaine and horrible irish whiskey.
This thread is giving me flashbacks about how insufferable the Conor fans here used to be - worse than the Nog was winning until the headbutt happened fuckers by far…
Conor suffers from delusions of grandeur.