If Fedor impregnated her, this would be a biological marker for the advancement of the human species.
Red Sparrow if there ever was one. She can probably clamp your dick off with her pussy. I would certainly like to learn first hand.
If you didn't know them, and you saw these two friends in the street, you would think they are the same kind of girls. lol. They are not.
She looks like the sister who was trying to kill Mike Myers in "So I Married An Axe Murderer."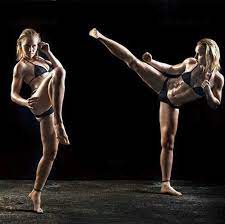 lol… well took the words right out of my mouth