BEST MOVIE EVER.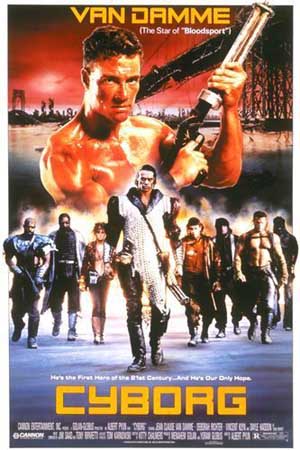 Van Damme getting crucified is possibly the worst movie scene ever
No way that scene was SICK. What about where he climbs out of the well and yells "fenderrrrrrr!!!!!"
Quick movie fact: The script for Cyborg was actually the sequel script to "Masters of the Universe 2" (He-Man) but was rewritten when they lost license to it.
He-Man owns Van Damme