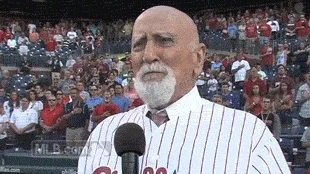 Not in college at seton hall though. Those guys were 7 ft tall.
I was too busy as a Roads Scholar who banged 9.12's and partied with international DJ's on private yachts to dedicate much time to the athletics that the poors get so obsessed over so they can get a break from their terrible jobs and drink six packs of Natural Light.
I'm sure if I focused on sports more I could have won a few UFC titles but I just didn't like the ROI so never traned full time.
I lettered and made cum laude in the National Latin exam.
First team all American in social studies bowl.
Nah, wrasslin'
I kinda sucked though. Didn't break .500. Lost in the opening round of the tournament that qualified you for state and my wrestleback but I did take 3rd at districts. Only started wrestling as a freshman though.
My conference did have a couple state placers at my weight though. Not completely embarrassing.
Good for you Jordan Burroughs. I'm saying that's where I got my letter lol
Unless you were studying asphalt, it's Rhodes Scholar.
I'm a "hard times" scholar

I'm way cooler here when I'm buzzed but my drinking is going to escalate. I have to nip this shit in the bud.
That does look a bit like me. Same arms.
Same. If you pretend you don't know that Latin is a language it sounds like they are speaking in tongues when you make them cum laude.
Well, well, well, I think we got us a real, in the flesh, genuine member of the intelligentsia among us now, gentlemen.
I copied off the smart girl in front of me.
It's weird there was way more cheating an dishonesty at my catholic high school than there was at public schools k-8. Not really when you think about it I guess.
Asphalt roads or concrete?