Thanks. They are great dogs.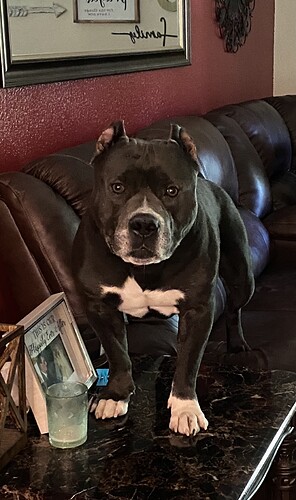 More poor dog Shogun had surgery yesterday. He's been in the hospital for 3 weeks! He was having trouble peeing. So they have been using a catheter. He is cancer free. But they found stones and cut him a new hole to pee from. Enlarged prostate so he was clipped. Man. I miss my dog. He was able to come home for a day last week. Things are looking up. He will spend the 4th in the hospital. But I think he can come home after that. I miss him…
Good looking pup! Looks like he drinks fancy drinks too!
Keep your head up homie. Pup will be home before you know it!
3 dogs? Do you live on 100 acres in the country? Please tell me you don't live in an apt.