I would like to say congrats to all of those who received belt promos or stripes added to their rank
anymore details or pics? Congrats...
PIcs to follow soon
A lot of guys got promoted and I dont want to leave out anyone so I will congrat as a group then follow up w/details
Some of the info: Jeremy "Zoolander" Palsey got promoted to blue belt, Ron Atkins recieve a stripe towards his blue belt, I receive a stripe towards my purple belt.
More info and pics to follow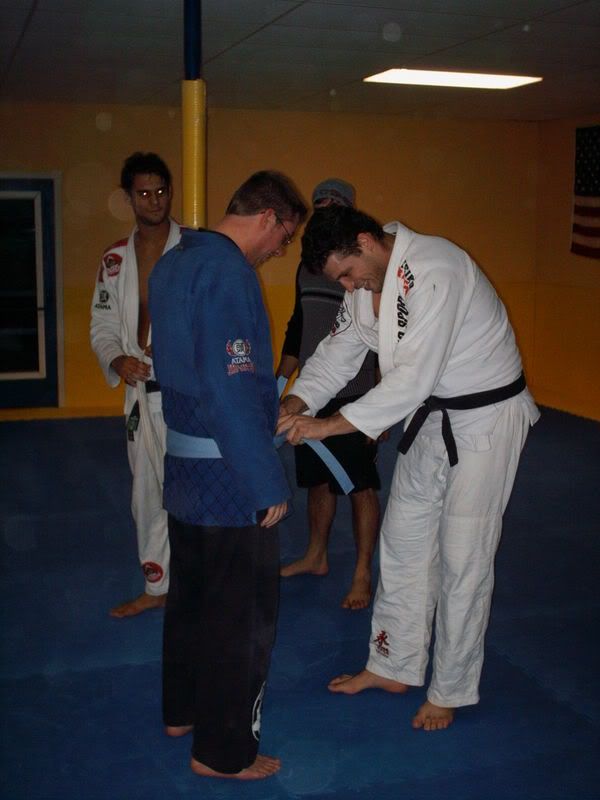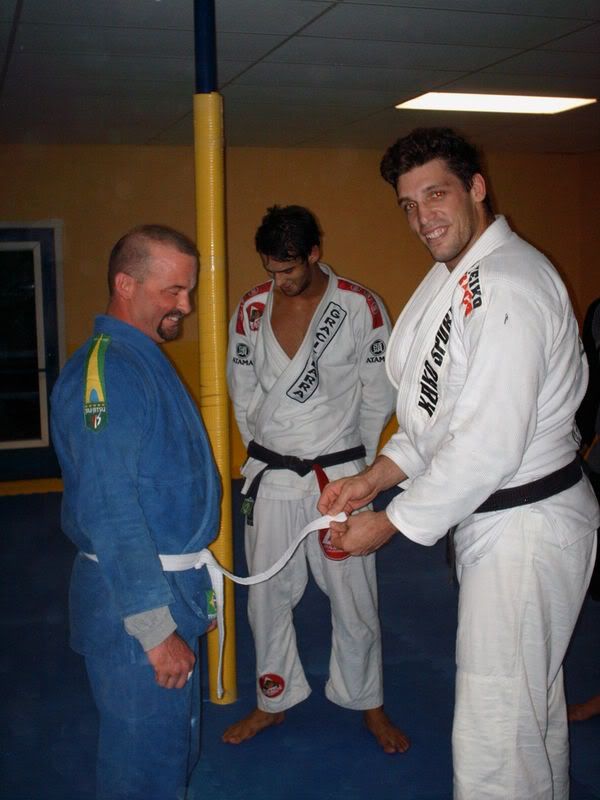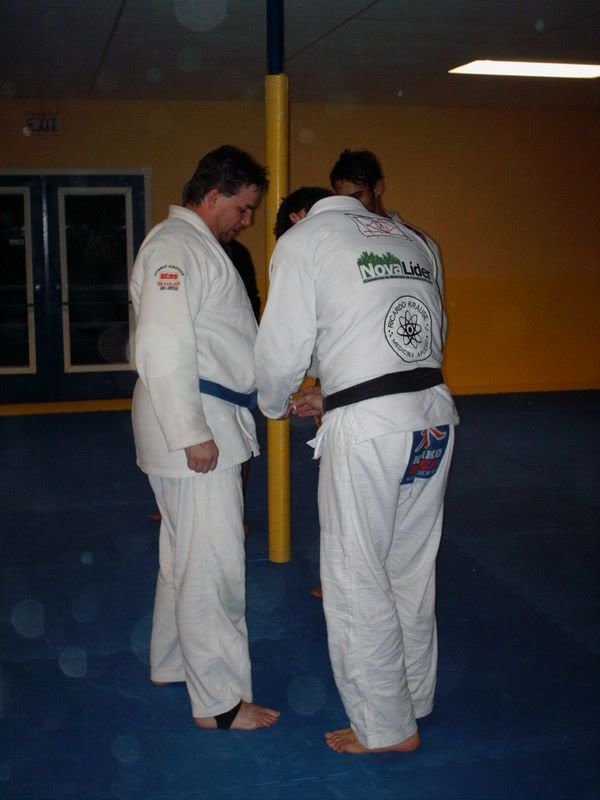 Congratulations to all the guys at the DVBJJ, especially that handsome guy that got his blue belt, I would like to meet you sometime PAPI, I will let you triangle me for a couple of minutes.
Is Pe de Pano there on a regular basis now?
I was thinking the same thing Tim.
Yes he come in and trains with us. In the near future David will have Renato Sobral at the school for a seminar and maybe Anderson Silva too
I think the question was how often is PDP there?
He comes in every couple of months or after fighting here in the U.S.
What an asset...Oh well, They have Pe de pano and we have Raspado.
I'm sorry but I'm way cooler then PDP. I mean, think of how boring it would be at GB Clearwater without me! : )



Anyway you can let us know in advance when he and others come in?
Regardless of who shows up I need to stop over and train with you guys anyway. What's the website again?
PDP will be a regular at the gym. And as Steve said, several others will be coming in from time to time to train and to do seminars.