The Secure Fence Act of 2006 already passed. All Trump would have to do is get it funded.
Build most of it as a double or triple fence with cameras, flood lights, motion sensors, heat sensors, drones, electric shocks, loudspeakers, razor wire, etc. Maybe concrete walls in some areas. Hire more Border Patrol agents and let them do their job. Use the National Guard to assist Border Patrol if necessary.
The parts of the double fence that were built have been very effective. After the San Diego fence was built "apprehensions went down 95 percent". There are similiar numbers in other areas where this type of fence was built.
http://www.npr.org/templates/story/story.php?storyId=5323928
Along with the fence/wall, enforce existing immigration laws. Illegal immigration is already down 67% under Trump:
http://www.washingtontimes.com/news/2017/apr/4/illegal-immigration-down-67-percent-under-trump/
Border fences have been very effective in Israel and Hungary. If it will stop a terrorist willing to die then it will stop an immigrant.
Israel:
"Since construction of the fence began, the number of attacks has declined by more than 90%."
https://www.jewishvirtuallibrary.org/background-and-overview-of-israel-s-security-fence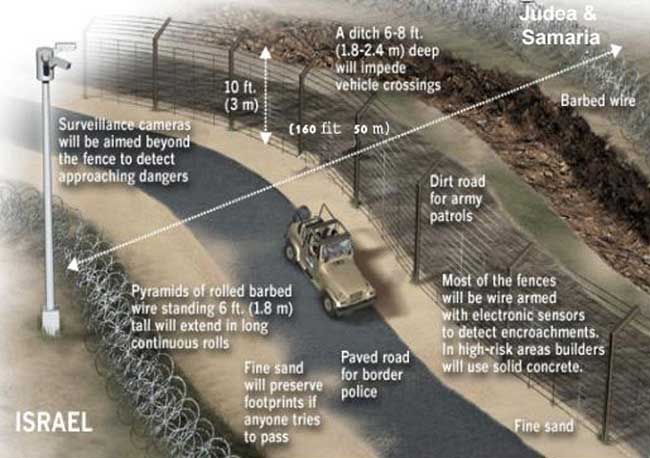 Hungary:
"Attempted border entries have fallen tremendously since the barrier was constructed. During the month of September 2015 there was a total number of 138,396 migrant entries, and by the first two weeks of November the average daily number of intercepted migrants decreased to only 15, which is a daily reduction of more than 4,500."