It's absolutely real. The perspective is all kinds of fucked up and makes it look like the creepiest thing ever.
"Doesn't look like Biden" STFU, the still-image is after they've pulled the bike away genius.
Why is this pedo always surrounded by little children???
It is in his appearance clause. Sort of like how movie stars demand only green M&Ms on set, Biden demands prepubescent children.
Ha ha - is that real?? Hard to tell if it's a joke
I think he just had his third aneurysm.
#Biden (accidentally) recites Putin talking points, then just does what he does best.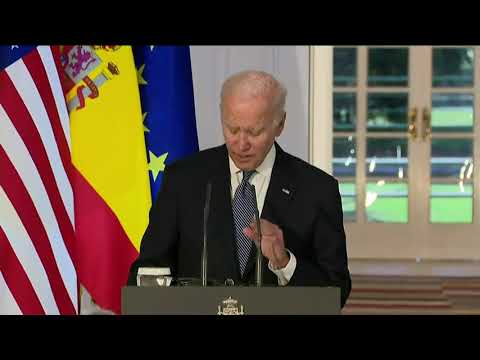 The man is a walking series of mini strokes
I feel embarrassed for the free world when he speaks.
Pretty sure he doesn't count smoking crack, sniffing children, or stealing taxpayers money as felonies either.