Meltdown porn is a disgusting genre!!!
I've watched over 10,000 and I have yet to find one that makes me feel better about myself for having watched it.
She is not very professional.
10,000? That's disgusting. What kind of people pass judgement with such a small sample size?
Well I do have some issues with prejudice.
They all whine when their whore money runs out. Playing victim like she didnt have a choice. Wanted easy money and no real job.
In the 80s you didn't see anal in mainstream porn. It was a niche, I'm sure, but I never saw it. Now it seems to be the rule instead of the exception.
Never understood why it became so popular.
What's her name? I want to look up some of her vids
Cant see vid because im on a cruise and the internet is finicky, but the meltdown scenes are the best. There's an infamous codi lane scene, some scene where a chick starts crying in pain w rocco and then a nikky something scene where she completely breaks down.
Despite his reputation u could actually see that Rocco actually cares about the safety/well eing of the whores. He was really nice to and consoled her.
Anal was for the fat and dumpy girl to make the cut. Debbie Does Dallas taught me that early in life.
I don't know about caring about the safety. He was known for cutting the tips off the condoms he wore.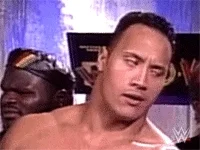 This makes sense. Compassionate is the first word that pops into my head when he puts his foot on the side of their heads while jackhammering them.
sounds like she was choked out and he kept fucking her while she was unconscious.
First thing I asked myself while watching her talk about how scared she was when she walked in and how much she didn't want to do it…"Why didn't you just leave?". She made a choice in life, nobody held a gun to her head.
Did you gather that from the part where she says he choked her out and kept fucking her while she was unconscious?
Goddamn right they didn't. That would have been hot as fuck!
She said she thanked him for that afterwards.