This is easily one of my all time favorite threads
Late last night Myles went on & on about how he had to be twins with a boy in his class for Twin Day because they look exactly the same- same eyes, same hair.
He was adamant that they were identical.
So after the kids went to bed I headed to Walmart at 9pm to get matching outfits.
Their teacher sent me this picture today.
My heart melted.
Obviously two very different children, but Myles didn't see that.
Wouldn't the world be such a better place if we could all view it through the eyes of a couple 5yr olds
This is one of those fantasies some overly liberal woman creates in her head and then slaps matching t shirts on the kids and snaps a pic as if the back story is real life.
I recommend looking all throughout the thread. Sounds like you need some faith in humanity to be restored, and this thread is meant for that.
Time for my allergy medicine
Earlier today this asshole drove on the wrong side of the road basically bumper to bumper with me with him facing me and vice versa except I was on the correct side of the road. I stopped because I was about to park and use the atm, but he just stayed there. I was like okay, I'l ljust drive around you and park I guess.
As I do that, he gets out of his car which is illegally parked btw, and he uses the atm that I was about to use.
Real asshole shit. Audacity. I'm standing behind him, sizing him up and in my head, I am having a hypothetical fight with him, thinking about strategy and what shit I would say, but I didn't say anything to him. I REALLY wanted to, but I didn't.
I'm proud of that. More proud than last week when I purchased a basketball for a neighborhood kid, more proud than the other day when I got an ice cream for the lady in the drive through behind me because she was informing me that my front tire was low.
Wow. Thanks for the kind words.
Christopher and I continue to see the band every year. Since Bun E. Carlos left the band a few years back he has been corresponding with Christopher through letters. The guy is super cool, taking way more time than what someone might expect or hope for… he even ripped some old recordings onto CD for Christopher and wrote out all of the track titles by hand. A simple gesture, sure, but way beyond what I would expect from a rock star.
Here's another kind of funny story about the band. Christopher and I were down at the Boston Wharf about two hours before a Cheap Trick concert… another chance to do a meet and greet, pictures, awkwardness, etc… and had grabbed some food at one of the fish shacks on the wharf. As we are heading back to the concert area, this enormous bus with blacked out windows pulls right up along the sidewalk where we are walking. Huge bus, blacked out windows, and there in the front section of the window banging on the glass is Cheap Trick! And they are freaking out! Knocking, yelling, waving trying to get Christopher's attention… it was twisted. Like some weird bizarro world fever straight from Christopher's daydreams… a world in which he was Cheap Trick's friend and they were just psyched to see him. No shit, their relationship with Christopher is something he somehow wished into being, exactly the way he knew it would be.
I'm all out of "likes" for the day, but if I had only one to give out per day it would have gone to this post. You are totally capturing the essence of this thread. Really provided me with some feel good warm fuzzies reading your post. Keep it between the forums though, we don't need outside non mma fans to think us hardcore tough mma fans have a soft side.
Juan the guy whose in "That was Epic" does a lot of really nice gestures for strangers. I enjoy his channel. He's got some good prank ones as well.
h ttps://streamable.com/28afp5
h ttps://streamable.com/e4z4cx
I hadn't really noticed your post prior to the forum change but since the new forum roll out, your post have really been standing out in a good way. I'm associating seeing post made by "tendies" as good content. If I see a thread was made and you were the last to post in it, I'll click the thread when normally I might not have. Appreciate the positive energy and fyi I do copy and paste the html links and share your videos on social media so that extra effort you're doing isn't for nothing.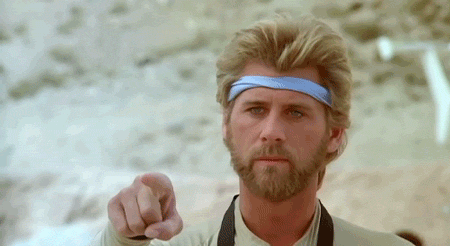 My neighborhood has been turning to shit and sometimes when multiple neighbors get really loud and inconsiderate with their yelling/cursing and loud music, I'll patrol the neighborhood because when they see a grown man walking around they tend to shut up.
Well today I knew some fuckery was about but this time I was just sitting on the porch. But I see a guy and the way he's walking, reminded me of how I walk when I "patrol" the neighborhood when I'm angry.
I wave him down and go talk to him. Turns out, I was 100% right. He was literally patrolling the neighborhood because some asshole Just stole his bike.
Well turns out, he used to train kickboxing so we're immediately talking mma and stuff and ten minutes later, he's using my gloves and we do some mit work. As we are going to an open area to train…He found his bike!
It was just discarded in a field. Had I not went to chat, he would not have even walked by this area but now he not only got his bike back, but he also made a friend AND training partner.