Corrupt, Marxized FBI that is…
La Raza, Antifa and BLM good to go though. So's Drag Queen Story Hour pedos.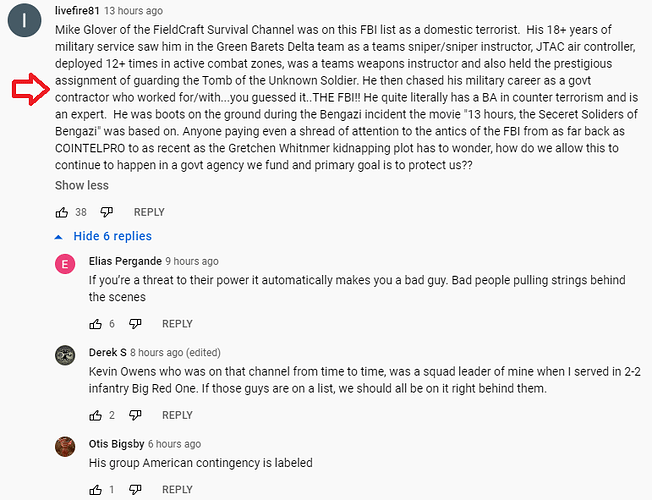 The FBI days are numbered. And they know it.
WELL YEAH, BECAUSE HE IS AND THEY ARE. ANYONE WHO IDENTIFIES AS A "PATRIOT" OR "PRIDEFUL AMERICAN" IS SIMPLY EXPOSING THEMSELF AS THE RACIST P-O-S THAT THEY ARE. NEVER ONCE HAVE I CAME ACROSS A SANE, WELL SPOKEN, NON-MINORITY, WHO IDENTIFIES AS A "PATRIOT". JUST LIKE THEIR GOOFY LITTLE 'LETS GO BRANDON' RETORT, WE ALL KNOW WHAT IT REALLY MEANS TO CALL YOURSELF A "PROUD AMERICAN PATRIOT".
Exactly. How dare they show any form of patriotism and support for constitutional integrity.
*Contacts authorities
The pic of the leaked document that identifies "terrorists" by logos, symbols, and slogans is equally ridiculous.
Punisher logo= terrorist
They are trying to provoke Americans on purpose.
Just talking about the definition 'terrorist', the Mexican cartels are apparently deathly afraid of being labelled as terrorists because that would mean the US military could get involved.
So imagine a law-abiding US citizen being labelled as 'terrorist', it boggles the mind.
Conspicuously absent are the flags of the "Rainbow Guard," gay-way-or the-highway, Left-wing oppressors: