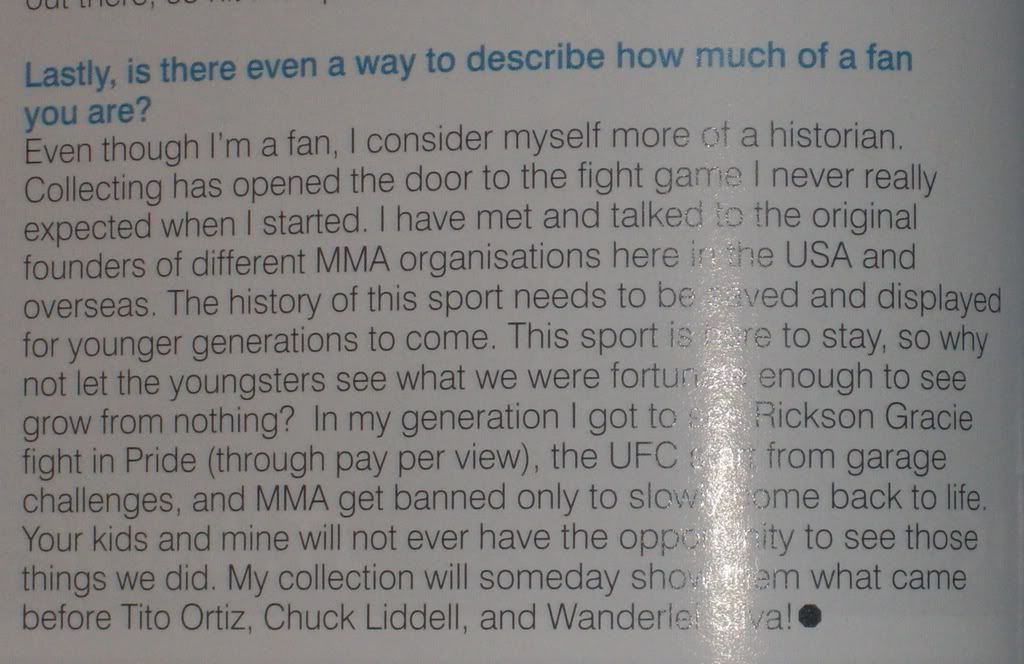 Hope they comped you a free mag :)
Very cool! Hey I collect other things besides Rickson stuff lol.Thats cool you are in another magazine.Gracie Magazine thought about doing an article on my Rickson collection but I havent heard back yet.
That's awesome man, congrats!
CHECK OUT MY UFC/MMA....(PICS)

to see the whole thing. new pics on 1-8
yep, yuma overtook me a long time ago.
wow jeremy, thats awesome