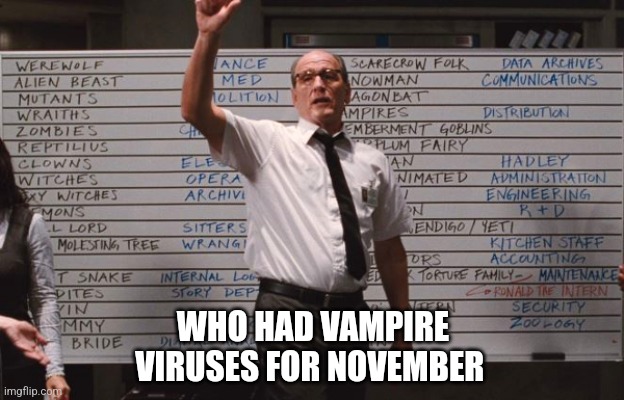 MRNA garlic shots incoming
That 5G pulse activated mRNA variant coming to life
I wonder why the mainstream media is hiding this story.
just in time for the elections.
Come on guys, the virus came from a vampire soup at the wet market!
So if I understand this correctly, the virus latches onto another virus and leaches on it for years and years until it's sucked hundreds of billions' worth for its own military expenses?
Speaking strictly virology here, what the heck were you thinking!
I'll take SEVEN…SEVEN vampire viruses. SEVEN aaahahaha!!!
Would love to get a month by month breakdown of the main memes for 2023:
Crazy lady he aint real on plane
Biden falling (multiple months)
Smoke alarm batteries
Fetterman body doubles
Desantis airways
I think bacteria growing necks is a bigger story.
we should stop biting eachother on the necks for 2 weeks just to be safe