Lol most votes ever tho.
Awesome… This is the proper use of the f word outside of rap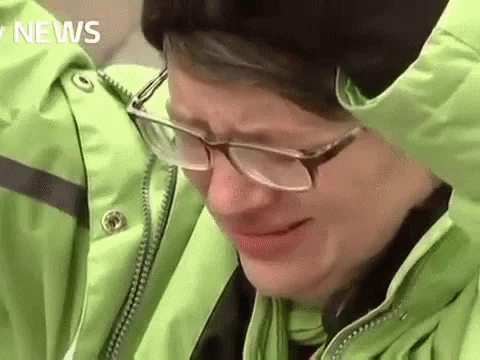 love that Nytron gif of the "NOOOOO meltdown!" hilarious. 2016 election night is the most glorious night of my life.
I have slept with the most beautiful women in the world. I am semi retired in my early 40's. But NOTHING compares to the meltdown Hillary people had on that glorious, moonlit eve.
I remember drinking a bunch of beer. Trump won and I saw a majestic buck right outside. The biggest I've seen in person. #neverforget
Young Turks meltdown is the apex of it all. I don't think I laughed that hard since watching the Rick James skit for the first time. They were so fucking shook.
Christmas morning 2013 . I walked out of my front door extremely hungover and saw a mountain Lion staring at me . Nobody but the Animal control guy believes me
The best part was when that cunt got mad at all female Trump voters calling them all dumb. She was so fucking upset. It was glorious.
I'm a big Fuck Joe Biden supporter
Lol I saw some of these. Hilarious
nothing can ever beat this
"Thank You, Sorry to keep you waiting…complicated business…"
Easily the greatest first line ever spoke by a new President Elect!! lmao
Not surprised those sneaky bastards are everywhere this time of year .
I kill the little ones all the time. This one got away. I'm afraid for the cat. She's freaked out. I'm getting some snake repellent tomorrow.
This is why doctors arent delivering babies and canceling surgeries. These fucks are contracting C19 and taking up all the beds and doctor's attention.
Bunch of selfish fucks.
Has the FBI started identifying these students and reporting them to their administrations for expulsion?