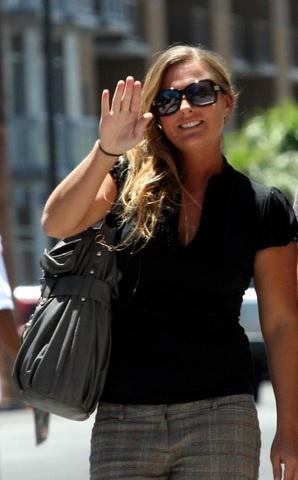 Police and family members were searching desperately Tuesday for a Tampa-area woman who disappeared last week after a night out with friends.
Apryl Foster, 33, of Brandon, Fla., was last seen at 2:30 a.m. Thursday when she left a karaoke bar with a man she'd met hours earlier, according to MyFoxTampa.com. Friends called police after Foster, who is estranged for her husband, uncharacteristically did not show up for work at the restaurant where she is employed.
Police say there is no evidence of foul play, but friends told the station they are worried because the missing woman usually talks or texts with her mother daily, but she has not since Wednesday night and also hasn't called or texted anyone since she was last seen. Her family also says she also wouldn't leave her cats this long without care.
Foster's friends, who went out with her Thursday, said she left an Ybor City bar at 12:06 a.m. with a man she had just met. The pair were seen at a nearby karaoke bar later, leaving for a short time, then returning before leaving for good at 2:30. Police say they've already spoken to that man, along with Foster's estranged husband, her boyfriend and her family and friends, and they say everyone has been "cooperative." They also checked her apartment but did not turn up anything unusual.
Foster's vehicle is described as a red 2009 Chevy Aveo hatchback, with tag K125YC and a 'Huskers' front plate. Anyone with information is asked to call Crime Stoppers at 1-800-873-TIPS or Tampa police at 813-231-6130.
Police Spoke to her Husband, her boyfriend, and the man she was with that night.