I call them New York steaks. I buy them on the regular from Costco.
Having no time to eat while carving through all manner of life, Alto has adapted an osmosis like ability in which he has become self-sustaining by and through the carnage he surrounds himself.
Red meat gives me reflux like a motherfucker. I love steak, I just can't eat it.
I used to put away 32ozers as a teenager.
No longer. :((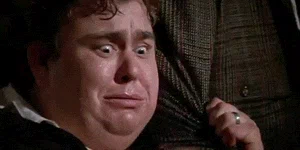 Is that what they mean by supersaiyan?
"No shit" is not figurative speech. The struggle is real. Throw back enough Red Dog 32's in your day and you'll end up looking like batman eating sour pussy.

Didn't read. I just want to know what the best brand of cheddar cheese is
Every dog has their day. Never get between a dog and their bone. Nomsayin? Chedder man is like Velveeta when it comes to heat. He's not Krafty in the lease. He is the first one toasted. He thinks he's Brock Lesnar but he's Mark Cunt.
Know what you're up against
Tillamook has been my go to for cheese and ice cream. Butter is danish creamery or Kerry gold. Knudsen's for cottage cheese.
Cheddar man is OP that struggles to live up to his SN, faggot.
Can we get an update OP? Did she come back to your dormroom yet?
That was too funny to not be a spin
Does this mean big cheddar is going to crash on my couch for the weekend?! Best weekend ever! UFC tomorrow! NY steaks and European playboy magazines! Heck yeah!
Dont worry about it man! They just mad that they can't make friendships as good as the one we got!