I've been trying to dig some some definitive information, but haven't had much success. Has Bellator officially croaked?
They do the worst promotion of any org that has ever been. Always find out the day of the event that there is an event, and have no idea how to watch it
the word is theyll run shows until theyre out of money
They have a couple events scheduled. After that, no one knows.
Damn I just hope everyone gets paid for those last couple shows
Whats going on with Bellator?
I definitely have some nostalgia towards Bellator but I would be lying if I said I've watched a lot of their cards the last couple years. Hell I don't even know what channel it's been on. I watched during the spike tv/ born rebney days more.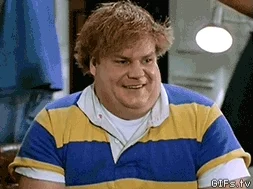 They really screwed themselves it seems
What happened? I thought they were owned by a major production company.
It's baffling to me how poorly Coker ran Bellator considering how brilliantly he'd done with MMA previously
Mma was a bit more niche then, so in strikeforce his handfuls of talent were enough to keep fans goin a couple years, but i think it would have fizzled out eventually too.
The ufc is just to big to compete with on the same stage, have to mix it up somewhere. You need an angle better than " we're not the ufc". The tournament structure is a nice deviation, bareknuckle, brings some interest, i like that some allow athletes to work in other organizations.
I remember when it was on ESPN espanol, and they had Eddie Alvarez.
Like someone said, I wouldn't know if Bellator were having a show until a day before or the day of.
Apparently PFL is possibly going to buy it for $500MM. Why? No one knows.
Bjorn was ahead of his time with the tournament thing, which PFL has done successfully.
Coker's SF was a lot of fun, but as far as Bellator goes I've questioned his competency as a booker ever since he booked his undersized but dominant and very popular MWT champ to face a washed-up, but huge, LHWT UFC veteran.
I was recently sent this. Explains a lot.
Viacom is 15.6 Billion dollars in debt with a net loss of 299 millions just in the last quarter (Q2). They made 7.6 Billions in revenues but still lost 299 millions in the same quarter. They cut the dividend from 24 cents to 5 cents
I've never watched pfl they have 500 million to buy bellator?
Right now Bellator is probably worth about tree-fidy.