Run to me Floppy.
Run to me damn you!
LMAO
I saw the highlight on ESPN, and just KNEW somebody would be on here giving Floppy shit about it.
Oh, SWEET IRONY!!!!
Webber for MVP!!!
F..Floppy!! That Webber Hater!!
From: Floppy Divac

Date: 10/15/04 02:41 PM
Member Since: 01/01/2001
41144 Total Posts Ignore User
It's still only preseason, but I figure nows as good a time as any to practice my death chants for this worthless selfish bum piece of shit.
DIE WEBBER DIE YOU FUCKING GUTLESS COWARD!!!!!!!!!!!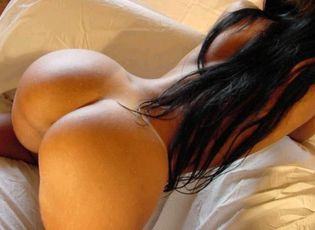 From: Floppy Divac

Date: 10/15/04 02:54 PM
Member Since: 01/01/2001
41147 Total Posts Ignore User
lol, you're fuckin crazy. Webber has been absolutely nothing but bad news for the Kings these last 2 seasons. I fucking hate him more than I've ever hated Shaq.
From: Floppy Divac

Date: 10/15/04 06:23 PM
Member Since: 01/01/2001
41170 Total Posts Ignore User
You guys are improving though, while Webber is the only thing keeping the Kings from getting over the hump.
I haven't seen it yet, wtf are you faggots blathering about??
He hit the last-second shot to win the game (I think it was a 3ball, even).
LOL
I don't do this often, but..........OWNED!!!
Oh fuck yeah!!!!! I'd forgotten that the Kings were playing tonight!!!!!! WOO HOO!!!!!!!!!!!
And at least Peja was involved in the final clutch stuff as well. :)
Ya know what, as I look back on this thread I find nogamejones post hilarious, but you guys trying to talk shit on me for hating Webber are ridiculous. In the past I'd given him all sorts of credit and some of you probably remember me bragging about him when he hit the game winner against Boston a couple of years ago (it was a REAL game winner, Kings were down 2 when he hit the 3 with 8 seconds left). I actually didn't really open my eyes to how hurtful he can be until last year, when the Kings were killing fools without him for the second year in a row. And mainly when he came back late in the season and absolutely sabotaged the team.
I'm glad he hit that shot and broke the tie so we didn't have to go to OT, but if you think that makes all the shit I've said about him false then in the words of Demoness, "lol, just lol!!" :)
STFU Oprah..I don't need to hear your life story..lol
CWebb really brings out Floppy's emotional side.
I suspect I know why.......
Floppy caught the damn gay.
Fuck all yall bitchass muthafuckas!!!!