BB, Ajax & Steel-Wool wouldn't get that stink off ya dick.
Name definitely checks out
Vaginas?
Feet?
Breath?
Garry's?
Bo?
Ronda Rousey is being discussed on another channel.
Yeah, Ronda was renowned for being smelly.
Tate and others have said.
Even her dog use to sniff and eat her used panties that were in her wash basket
U suck them.
I'll snort them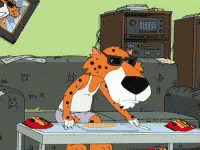 Sounds like a waste of perfectly good Cheetos
You would think that right,
But wait for the drip
Not as good for booty bumps though
I was not a foot person until today.
Megan is hot and I like sexy feet, but that cheetohs pic is disgusting
What the fuck is wrong with you weirdos
I don't like to judge people's kinks,
But I just don't understand the fixation on women's feet,
Not for me.