Why does an Iran cemetery have (@spjackson77's) penis-shaped tombstones?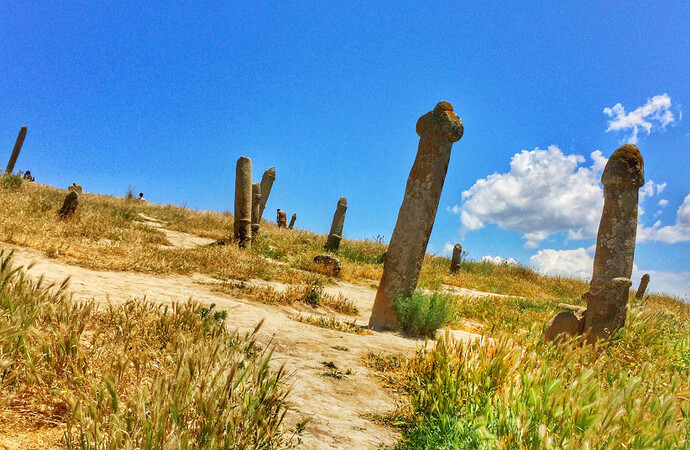 When you hear about a
cemetery
, you probably imagine crowded headstones, but that's not exactly what happens in this bizarre cemetery. There, in a mountainous area among lots of green hills, there are gravestones that look like male genitals.
The cemetery is located in the north of Iran, in a mountainous area near the border with Turkmenistan. It has hundreds of tombstones, the vast majority in the shape of the male genital organ.
Anthropologists who have tried to study the site believe that the cemetery may belong to a culture that engaged in Phallicism(worship of the male genital organ and the reproductive powers of nature) from Central Asia and India - although there is no supportive evidence.
According to local legend, these graves are of people who were cursed by the gods for their sins and belong to people who believed in fetishism hundreds of years ago.