The truth? F that bro. I love you but that's some bullshit right there. I've been smoking every fucking day since I was 14. I was married to my first wife for 10 years and this one for almost 14. I never go to family shit. Fuck that. My wife gets me and loves me and in fact, the first one (who was over for dinner last night) gets me too. I never went to shit w her either. You got yourself hooked on the WRONG woman buddy, straight up.
What you need is a girlfriend that smokes weed. Any girl that doesn't smoke weed can kiss my ass in the county square. Make that anyone. Weed is AWESOME. but hey, you already know that. Your last gram huh? Bullshit you'll be back because weed IS the magic in the world, and your lame ass straight gf IS a dime a dozen. Puleeeease. You should turn in your fuckin OG card. SMFH
op, you are in a very delicate spot right now. you do need to change, but you also need to do it in a way so that she knows YOU AINT NO BITCH
Here's the thing. op is something around 40. He is still single. He is not happy with the way things are, and he also was not happy before the relationship. He needs to work on himself. If everything was great, this thread wouldn't be here. You're built different dude. OP needs to find a different way, whether it's with this lady or somebody else.
Memories…like the corners of my mind…

lol @ all this serious advice. Closest thing we've had to a PassiveJay thread in a while. Thank you for your sacrifice kind sir.
8x. I'm glad you're happy being addicted to substances. Sounds like you're not smoking because you're clinically anxious. Or maybe you're a scared, anxious bitch and need weed to feel good. Whatever the case. Not everyone needs or finds weed truly helpful.
Holy shit. Leave it to an antisocial stoner to have fag tendencies.
Wrong.
But thanks for trying.
I'll fuck you 'til you love me
(For real I will)
OP, please change thread title to "Dear Abby".
Her being filipina changes everything and glad to see the OP is seriously considering dropping the weed habit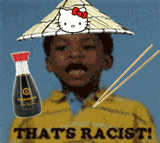 Filipino? Yep, you're dating the family too.
In a vacuum, the woman with a good family life is better than the one that doesn't.
You shut your cock sucker!
Dude, take a step back and get your head on straight.