For most of my adult life I have gotten nasty, disfiguring cysts on my face. I had not gotten one in a couple years so I was hoping my healther lifestyle had helped... but I guess not.
I was not going to post pictures because of how embarassing this is but I figured you are the closest thing I have to friends so here...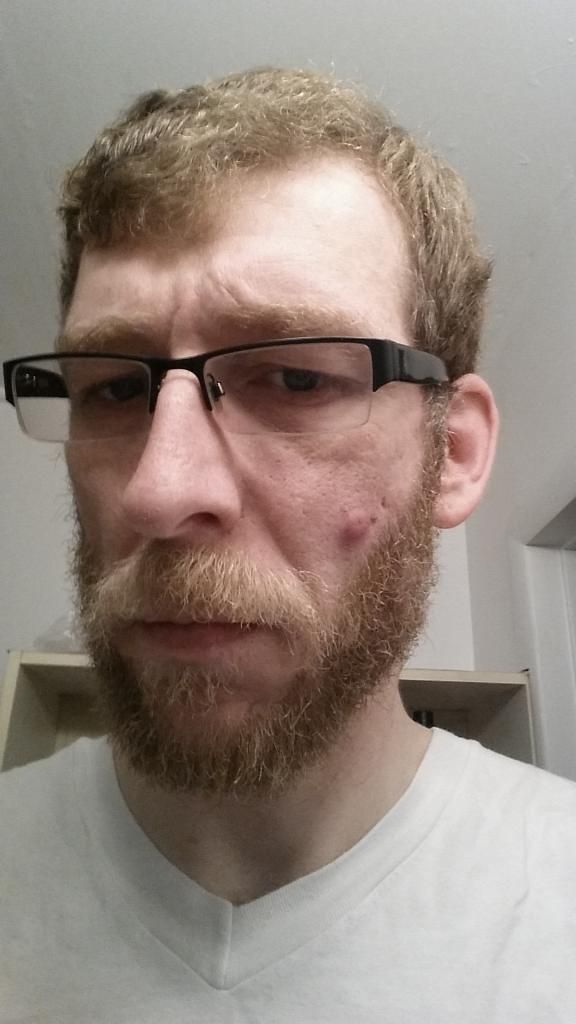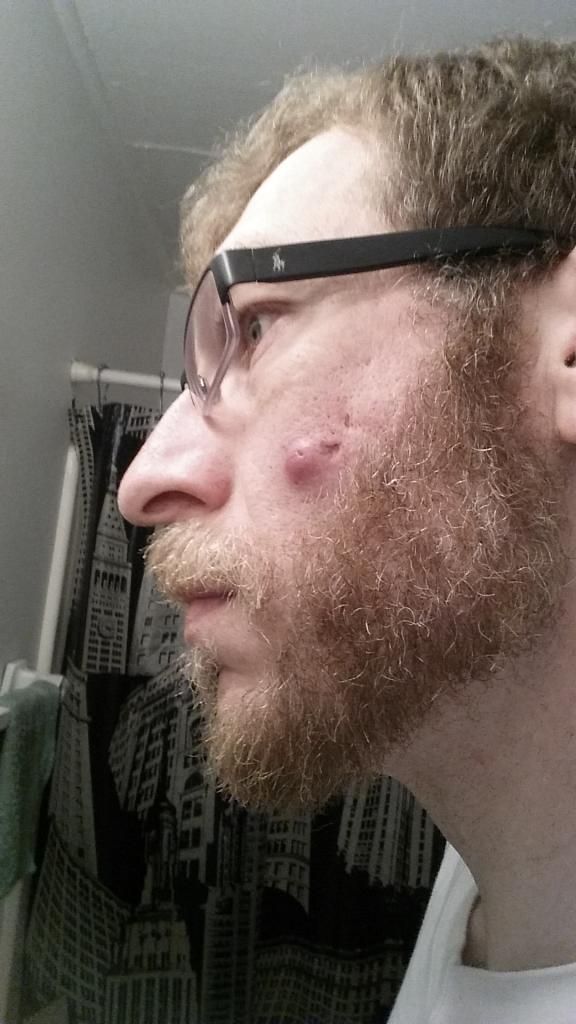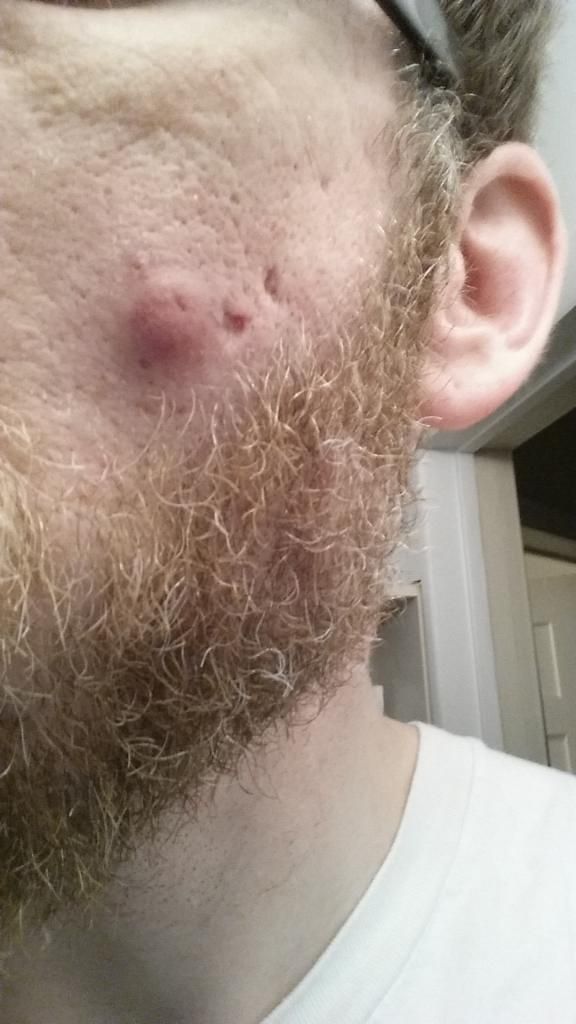 You can see some of the scars from previous problems in the same area.
Not to mention it hurts like a son of a bitch.
so yeah, could use a little cheering up if you guys do not mind.