Hard to believe we are only 4 months in.
You know it's bad when even the bullshit CPI can't be juked enough to meet expectations.
in reality it is closer to 15%
Inflation has always been there but this is the first time I've been really concerned. Printing so much money and we are losing purchasing power.
I have never seen the constant flow of pricing increases in our business. Normally we see once a year increase or less, but we are seeing increases every other month. Pipe quotes are only good for a couple weeks. Builders are terrified.
Well if everything is getting more expensive we should print more money to make up for it.
-Joe Biden
Fuck you, Joeke!
[quote="BZtown10, post:3, topic:3669183, full:true"]


[/quotehttps://investorshub.advfn.com/uimage/uploads/2020/9/30/qybtfCreepy_Joe_Biden_Licking_His_Lips_Over_George_Floyd_Race_Riots-300x258.gif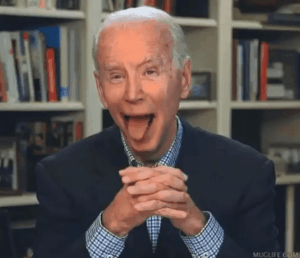 All of the companies I deal with at work (industrial) are bombing us with unprecedented price increases…strange times.
5% increase on plastics in my biz
You're close. Just increase the minimum wage to $15 an hour and people won't have to worry about the rising cost of living.
-AOC
And some democrats want $2000/month payments to every family.
Just keep printing that money
Bunch of nut jobs, their big plan is to skim as much as possible off the top. Dems don't give a shit about this country.
I want to do an addition to my house this fall but there is no way I will do it until costs go down. What would have normally cost me 10k is now going to cost over 20k. It is nuts.
expectations are it'll be short lived. as soon as supply chains work their kinks out, things will go back to normal. hopefully.
if not, get ready for interest rates to go up and the market to drop.