I'll try to give you some background when applicable.
Post relevant links or share relevant facts, let's learn things together.
In England you sometimes see these "wavy" brick fences. And curious as it may seem, this shape uses FEWER bricks than a straight wall. A straight wall needs at least two layers of bricks to make is sturdy, but the wavy wall is fine thanks to the arch support provided by the waves.
14th Century Bridge Construction - Prague
In like Flynn … cool stuff!
The small details: In the forearms there is one very small muscle that contracts only when lifting the pinky, otherwise it is invisible. Michelangelo's Moses is lifting the pinky, therefore that tiny muscle is contracted - a small part of the many details of this masterpiece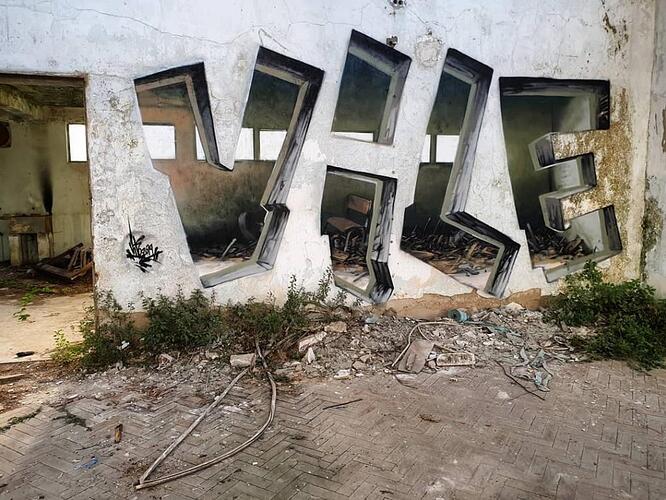 Look at it again and guess what is real and what is a graffiti (don't look at the answer below)
…
Only the door is real
Haoko the Gorilla loves spending time with his kids, but his missus doesn't allow it when they're too young, so he "abducts" them, forcing the mom into a harmless, playful chase. It's sort of a family tradition, as he did it with all 3 of his kids
Train has windows that automatically blind when going past residential blocks
800 years ago at All Saints Church in Hereford, England, a skilful carpenter carved this gentleman high up in the dark roof where nobody could see him. Five years ago they built an extra floor with bright lights for a restaurant
Why you say?
Actually this was usually a response from carpenters, masons and the ilk when they were scammed of their pay. Literally hundreds of churches would employ skilled masons only to fluke out on the payment, and being the "church" as a institution is was almost always impossible for the workers to get their due.
So, a European wide-tradition of making cocks or assess was adopted. I forget which cathedral, but one of the largest of all in Europe had around 100 cherubs (those baby-angels). Only all of them had their groins broken.
"Reason being, the church thought they were clever in refusing to pay just at the very end, with only the cherubs left to sculpt. So the masons crafted huge cocks for every cherub, I'm talking 20cm cocks on a cherub who's inbetween 40-50cm. So the church had to hire scaffolding and manually hack off the cocks of every cherub."