I found this on this Reddit thread. https://www.reddit.com/comments/674ifp/discover_the_tools_tactics_and_training_secrets/
Johnny Nelson | Former WBO Cruiserweight World Champion
"I keep seeing all the training that Boxing Science do, and I wish that it was around when I was boxing as I would've been champion much sooner and for much longer. You should be part of the online conference because there are scientists and psychologists that will help take your performance and career to the next level"
Why should I be part of the conference?
Good question, but you have to ask yourself a question first...
How much do you want it?
Whether you're a coach, personal trainer or boxer, how far are you willing to go to be the best you can be?
Our speakers will be sharing their knowledge that will help you take your career to the next level.
Now ask yourself this question…
Where else can I get all of this information?
You'll struggle to find all these experts working in YOUR sport all in one place! Remember, this is the FIRST online sport science conference for boxing and combat sports, and you have the unique opportunity to be a part of it.
Does it seem like a lot of money?
Most conferences are one or two-day events that you will set you back £300 to £500.
These are pretty generic and you can only apply some of the knowledge to your sport. The Combat Conditioning Conference will be specific to YOU and your sport, making sure you learn something from EVERY workshop and presentation.
Physical workshops require time to travel and often costs for accommodation plus and you can only take the notes on the spot. You can watch our workshops in your own time, on your computer or mobile device and download and keep them FOREVER.
Our conference will be £250 when the program launches in May. We understand that this may be a lot of money to you, that's why we have made a massive reduction for our early bird offer....
£125 …. That's 50% OFF!
This early-bird price makes our conference one of the most valuable information sources on the market. The money you spend will be replaced and forgotten about in a few weeks and months, but the lessons you'll learn will last a lifetime.
Conference Information
What?
The Combat Conditioning Conference is a series of online workshops from world-class coaches and practitioners. You will improve your applied knowledge S&C, physiology, psychology and nutrition for Boxing and Combat sports in a range of videos, webinars and presentations.
When?
The Conference will launch Monday 8th May 2017, and will be on sale until Friday 27th May.
Why?
If you want to be the best you can be, this course is definitely for you. You will expand your learning from world-class professionals, which could have a massive impact on your career. This is the world's first and only conference dedicated to sport science in Boxing and combat sports, so there is nowhere else where you can access this kind on information in one place.
How?
The link will take you to our landing page on Teachable. Click the sign-up button, enter your log-in and payment details. When you receive your email, click "confirm email" and you'll be sent to the login page. The login button will be in the top right of your screen.

The conference will go LIVE on 8th May but make sure you sign up before then to get your discount.
SIGN-UP TODAY AND SAVE £125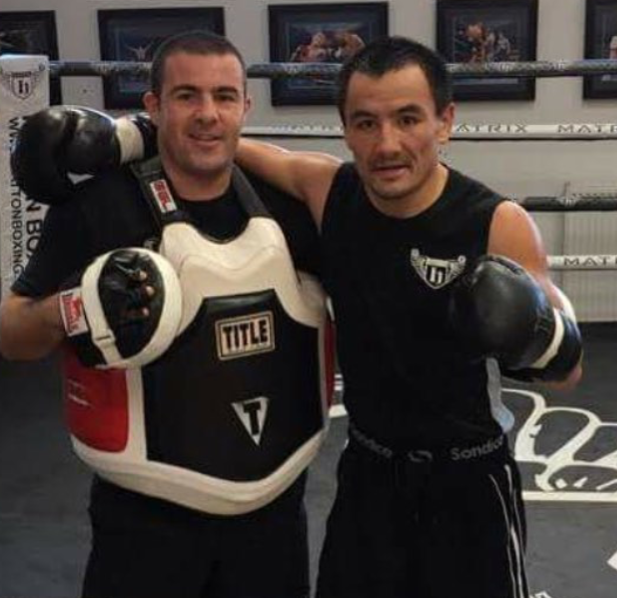 Blain Younis | Assistant Coach at Hatton Boxing
Experience with Boxing Science - Boxing Science Workshops and Train Like A Champion
"Boxing Science are what Boxing has needed for a long time, a team dedicated to researching the best ways to get boxers performing at their very best come fight night.

Through reading their blogs, partaking in their level 1 course and purchasing the TLAC program, I have been able to take my own fighters to the next level using what I have learned.

The TLAC program is well worth the investment and I'm looking forward to future content & courses coming from Boxing Science"
Frequently Asked Questions
When does the conference open?
Monday 8th May
When will the conference close?
Wednesday 31st May
What if I am unhappy with the conference?
We would never want you to be unhappy! If you are unsatisfied with your purchase, contact us in the first 30 days and we will give you a full refund.