THIS IS GOING TO BE BIG!!!!!!!!!!!
First Annual
2007
ISCF MMA WORLD CLASSIC!
AMATEUR MMA CHAMPIONSHIP TOURNAMENT
US Cellular Center & Crowne Plaza Hotel
April 27th, 28th & 29th, 2007 - In Cedar Rapids, Iowa, USA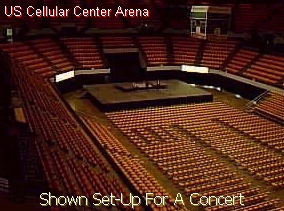 It had come down to 4 locations of the over 50 Bid Proposals we received from around North America. One location in Chicago, one from Georgia, one in Tennessee and the Iowa location.
In the end, it was the combined efforts of the US Cellular Center (Right, The same Event Arena used for the 2003 and 2006 IKF Annual Kickboxing Tournament), and the Crowne Plaza Five Seasons Hotel (Left) and the Cedar Rapids Convention Visitors Bureau in Cedar Rapids, Iowa, USA.