Good grief. She's hideous.
Horse teeth and a shovel nose. Also, mentally retarded.
That's the only thing good about her, check the crazy/great sex index…
I'll take AOC's nips and everything else of Ivankas
Ivanka 10/10. Wouldn't touch that stupid spic with an insurrectionist's 10' flag pole
They just deep scrubbed the internet there are none left. Probably worth a fortune.
Bad pic. She's hot and youre a faggot if you'd snub your nose at her.
Said I'd take Ivanka earlier, but I don't know. AOCs hot too.
Ya this isn't a political topic. They are both highly fuckable.
I feel like AOC will slowly warp into Pelosi the older she gets. I can already see the tit size increasing over the years.
Agreed. AOC has old lady posture, like she is cold or some shit.
You're talking about my girl all wrong.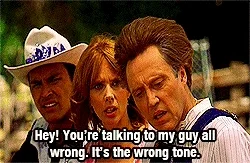 But she's hotter than pelosi. Pelosi had a milfy stage in her late 40s early 50s but she really wasn't that hot when she was younger. She had great big tits, but AOCs are hotter and she has better skin. And she's latina. And she's fucking crazy. I can't even begin to imagine what she's like in bed.
Keep going. I almost there.
If she ever shits out a kid, it's over. Her dimensions will be squared and she'll have more facial hair than you.
Nope, latinas just don't do it for me.
The og can fuck any simple question up.
The stupidity always impresses me