That's a lot of tickets left a week out.
Guy asked for the fight to be at 215, said he couldn't drop more even though it was a week away. Jakes not the one who bitched out here
Bullshit. He was gonna cut it. They were saying he was too heavy pre weight cut. Wtf is that
He probably could have made 210 and he said he would but the commision or whatever said he couldnt lose more than 10% of his bodyweight is such a short period, he was 225 or so going in, at the time they cancelled it he was 215 and tried to get the fight at 215 but Jake wojldnt take it, he wouldnt have taken it at 210 if the commission allowed him to continue cutting to 210.
Jake didnt want to fight him unless he could have completely drained him. Add in the fact the ticket sales sucked it was a smart business decision, he would not make money and would have likely lost against a half drained fighter with 3 weeks training camp who just came off a KO loss. Its a no win situation for Jake.
Now he will go back to trying to fight that reality show guy that sucks who has no real hunger to be a boxer but plays it up because his half brother is actually good
They didn't sell the bitch out and Hashim got paid and promised another fight down the road to lie.
Their team planned this shit out so they have an excuse to pull out at different stages. The alleged contract was dumb as fuck, why pick a heavyweight and make him "meet weight cutting targets" instead of picking a cruiserweight to begin with
I think Ariel made a mistake. He means MVP not MSG sources😂
I'm sure Ariel was praying for something like that as soon as Dana chimed in.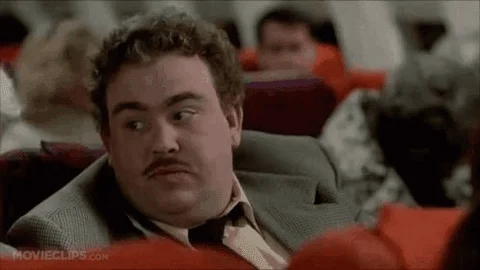 Ariel has Jake's cock in his mouth due to their mutual dislike of Dana.
So is this shit canceled or not?
It said postponed. Only way it happens is if Jake gets another opponent.
Jake looked shook in all the press with Hasim leading up to this and his brother Logan in the recent presser looked scared for Jake.
Don't know much about Rahman, but unless he's some bad joke/tomato can fighter which I don't think he is, everything logical about that situation points to Jake getting whooped. Jake is a dummy and it probably took a whole for that to sink in.
Even if he made the guy suck down to 200, that's still a naturally bigger stronger dude who's trained boxing just as long as him, probably longer. He's still got the advantage over Paul. Him not cutting the weight, but still thinking Paul should fight him is pretty weak imo. He just wants to stack the odds in his favor and obliterate the smaller youtube guy with no risk…? He gave Jake an easy out of the fight with that. Maybe it was all bullshit and that was just the agreed exit plan.
Jake not boxing like the rest of the serious boxers is why he won't be taken seriously and whatever he says, you can tell it eats at him lolol
He's not even a journeyman or amateur lol
He was talking about fighting Sonny Bill Williams
that's a big fight to make in Sydney.
Sounds about right. He's a wannabe Dana white
i think the way Hasim so confidently fukin owned him in all of the smack talk also shook these guys pretty hard. They realised they couldnt bitch him like they try to everyone else
Hasim boxing IQ and IQ in general too high for them