Seen this in my local newspaper. Thought maybe some of you guys may be interested.
if someone could post that I would much appreciate it.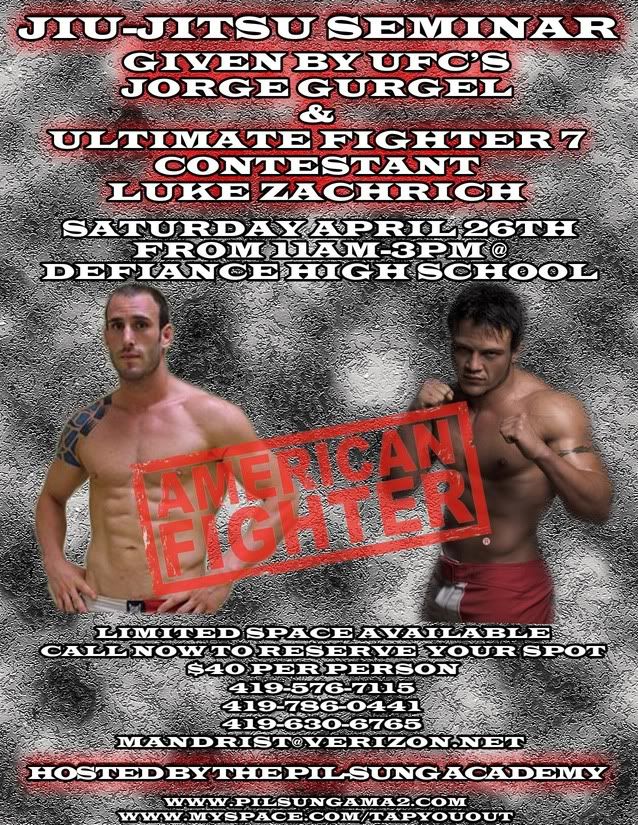 thanks so much. By the way, its in Defiance Ohio.
Why the fuck is it in Defiance, is the real question lol. If you've ever been there you'd understand.
um, i've been there. Live there actually. Guess Zachrich is from around this area so maybe thats it...
jorge gives really good seminars
I'm just a fan so no training for me. Just posted this up thinking someone around the area may be interested in attending.

thanks for the TTT's guys!
How much do these guys make putting on seminars? Any ideas?
Got excited but thought it was FABIO GURGEL
Sorry I should have put J Gurgel... Who is this Fabio you speak of?