Just watched it on Showtime. Funny. Joe's gonna blow up.
Anyone else seen it?
Funny shit, rogan's the man hope to see more of his stand up on showtime
Keep Joe Rogan high and buy his new cd, Shiny happy Jihad.
Most of the jokes are brought to you by marijuana, and they're fucking hysterical.
I'll watch the Rogan special soon as my Mind of Mencia marathon is over.
Also I think Joe will make an excellent actor. You can tell in his story performances.
Where you been Cyb?...Joe's done allot of acting...Look heres proof...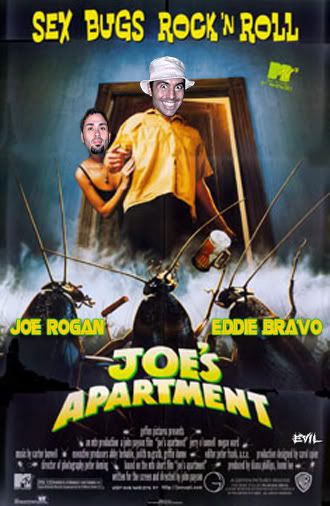 Joe Rocks! I like when he talks about the underground
the part where he talked about the power going off, etc....then bears coming in...one line where he said something like, "shit, we won't even run, we'll just faint when we see the bears" was awesome. Great show.
Your last name's Garelli?
Joe is hilarious. I love his standup.