Nick is better than Nate. This is a bad fight for Jorge. Nick has better hands and is far more durable than his brother
If Nick can out strike an actual professional boxer in KJ Noons he can outstrike StReEt JeSuS too. Honestly it's something we don't talk enough about here that Nick beat KJ 4 rounds to 1 and did it all on the feet
These guys are all pushing 40, shows where the UFC is at these days. Yikes.
Age means nothing. That fight has potential to be a war
If you're not excited by that fight then you're not a fight fan. Which begs the question what are you doing on the MMA UG?
You have no idea what you're talking about newb. Stick to Brock Lesnar WWE phaggot. Youre the same newb phaggot tool, "but karate Conor is goat and will win the trilogy, " and then karate Conor got smashed in the trilogy. Boxing>>>>karate
KJ Noons tuned Nick up in their 1st fight. Nick is terrible off the leadhands just like Nate is. Notice how Nick went orthodox to orthodox to eek out a close decision over a much smaller Noons in the rematch. Because Nick needed a clear path for his jab in order to be effective. Just like Nate.
Both Nick and Nate have the same flaws flaws off the leadhands, except Nate has less weaknesses and more strengths
Nate is a way better boxer then Nick. Madvidal is a terrible match up for both Nick and Nate (orthodox who shoots 2s off the leadhands) but Nick is going to get picked apart much worse by Masvidal. Nate actually knows how to check kicks and cut off the ring. If Masvidal were able to step around Nate and pivot past his lead shoulder to turn him out of position (because of how side on he is), then it's going to be a massacre against Nick who has much worse footwork then Nate, doesn't cut off the ring like Nate, and doesn't even know when to widen his base to cut off like Nate does.
Nate is literally better then Nick in every single way. Nick wouldve never had any success vs someone like Leon, yet Nate was tooling Leon on the feet, smashing Leon with fient 1-2s all round 4, and setting up his 1-2 inside Leon's hook counter all night long. The best Nick ever isn't even as half as good as Nate on an average day is. The ONLY areas where Nick is better is on the ground, and he has a little more punching power. Learn about fighting you newb tool. Masvidal is very smart going after the inferior worse Diaz brother in Nick
Take you're medication son.
Dudes a faggot. Lol he's a troll but he's not even funny he's just a boxing elitist harassing MMA fans
It's Thaiguy back in the day he use to suck Shogun's cock, then Mcfaggot.
No. Nick is out of the game…
I'm a huge fan, don't get me wrong. We will see if he can beat Robbie. Even that is a giant what if.
War Nick Diaz army!
Jorge is a huge money fight tho.
Will watch.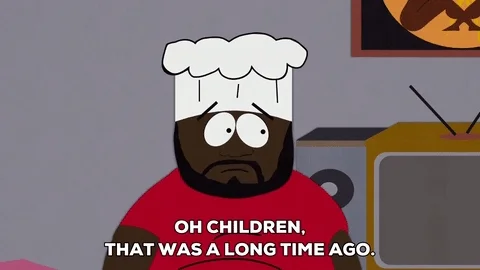 Robbie is coming off a year long layoff as well and what 4 straight losses?
Nick has still been training this entire time at least. I think he'll look good and win
Nick hasnt fought in so long it is very tough to say
nick has been partying most of his time off. he will look very bad out there. I hope he proves me wrong.
Who gives a fuck about their age if their still showing signs of being top fighters? Nick still has to prove that but we will see after the Robbie fight.
You're a miserable poster. Still trying to figure what your real account is. This post wreaks of Hillbo
Lawler is 1 - 4 in his last 5 fights, nick diaz is 2 - 3 in his last 5, want to rethink that post again little jimmy?
Lawler is washed. Not going to defend that at all. I said let's see what the eye test looks like in regards to Nick, Hillbo.