In the U.K. this summer, KFC is testing what it's calling the "Scoff-ee," a coffee cup made from cookie. According to Metro UK (via Mashable), the cup can be laced with different aromas, such as "coconut sun cream, freshly cut grass and wild flowers."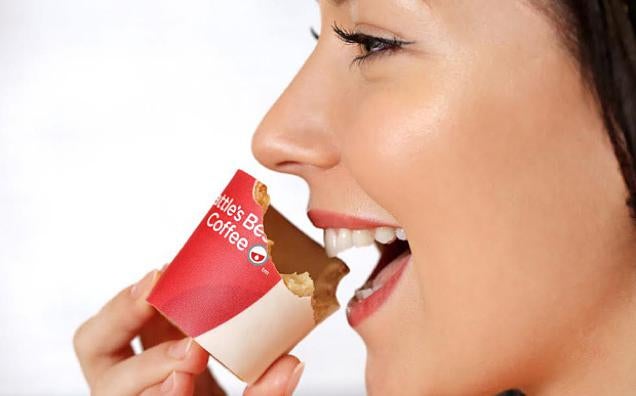 http://kotaku.com/kfc-is-serving-edible-coffee-cups-1688151131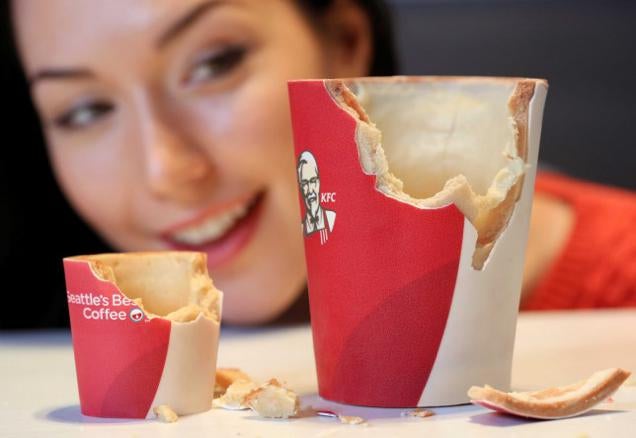 Brandy Wright, who worked on the cups, tells The Telegraph: "These scents were used in our recipes as they have a natural ability to evoke the positive memories we associate with warm weather, sunshine and summer holidays." In short, the things the U.K. doesn't have. JUST KIDDING.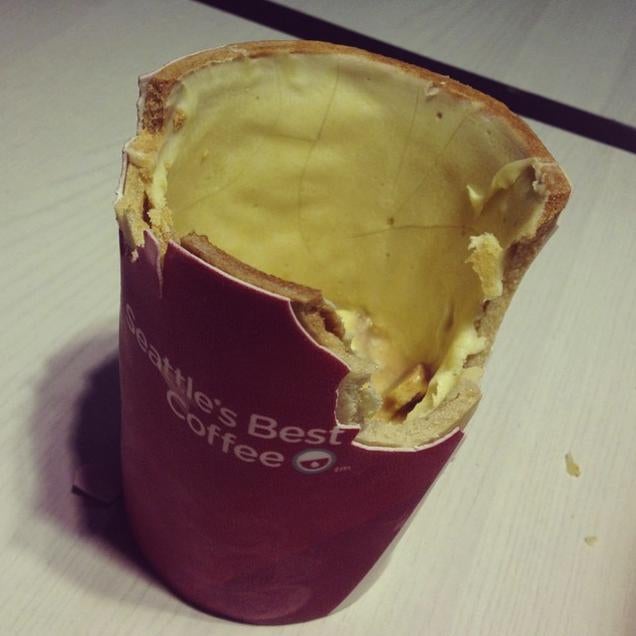 No word yet on if or when these cups will be available at KFCs outside the U.K.