Ruledog!!!! Cyberslinger!!! Evilmaster!!!
GET TO FUCKING WORK!!!!!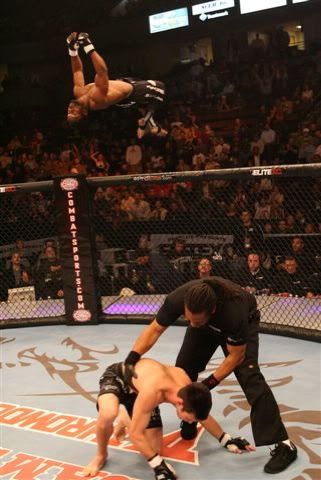 "After his victory, Krazy Horse transcended to a higher plane of existence."
the Horse roxx..........do it !!!!!
For Akira




Someone put Herb Dean in a lifeguard outfit, and make it look like KJ Noons was just revived from a near-drowning accident while Krazy Horse is doing a backflip from a diving board into a pool. Make it happen!
One mo for Akira


Good lord, how was the landing on that leap? I'd love to see a gif!
The Horse is a Horse's Ass... What a moron...
underhill, he landed two of them. I'd give his first landing a 9, the second an 8.
It looks like he just got an uppercut from hell from Sagot
Damn, he's getting serious airtime there. This has to be the rare case where the best picture is the original, but we'll see lol.
it looked like he got rocked as well.
Having just jump off of shit isn't funny. Aikido knows how to do it right!
somebody shoot him out of a cannon at a circus.
these are great.
lm
I'm waiting for someone to put Krazy Horse in the dryer like they did with the Tank romoshop.