I guess that Craig from KTFO fought against one of the owners of Gammo-O? When did this happen? Props to both of them for getting in there and settling their beef like men.

From John from Gammo-O's Myspace page:

Round 1 Big Props to Craig. He fought better than I expected. The first round I threw a sloppy kick where he caught it and took me down. He got on top but inflicted little to no damage. I then rolled him over and landed a few big punches before he tied my arms up and I could not punch. I then stood up and let him stand up as well. We tied up and I landed a flurry of body shots and then a knee to the head. As the round ended I landed 2 more punches to the face.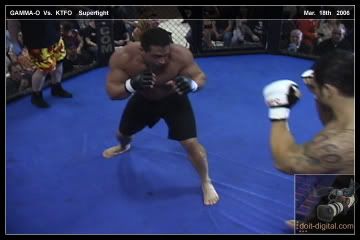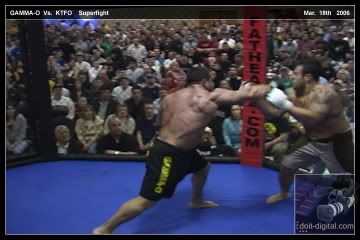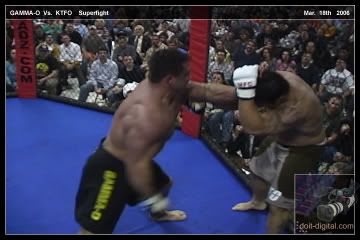 Round 2 We were both exhausted. After I landed a few more punches he tried to take me down. I held him down and punched his ribs. Then we stood up again and I came in with more punches he again went in for the take down catching one ankle. I held his head to the canvas with my left and pounded him in the ribs with the right. After 15 seconds the ref told him he would stop the fight if he did not improve him position. I then started to knee his ribs and punch more and more until the ref stopped the fight do to excessive strikes and him being unable to defend himself.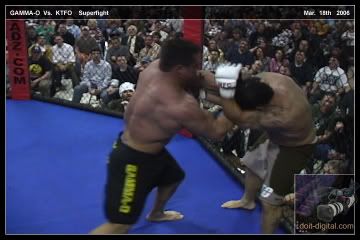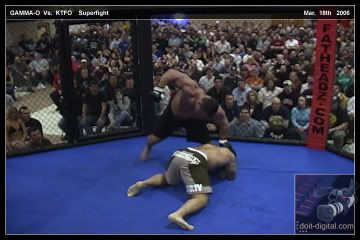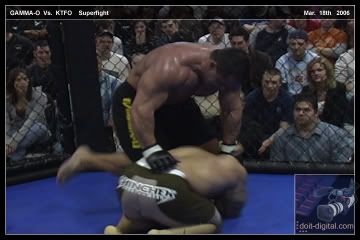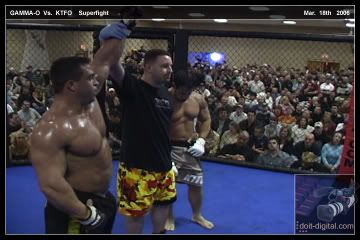 I guess the pictures are somewhat pointless now, I just found the video :)

<object width="425" height="350"><param name="movie" value="http://www.youtube.com/v/Oip5i1lrwhc&quot;&gt;&lt;/param></object>